Bulls return to PSX as KSE-100 gains 304 points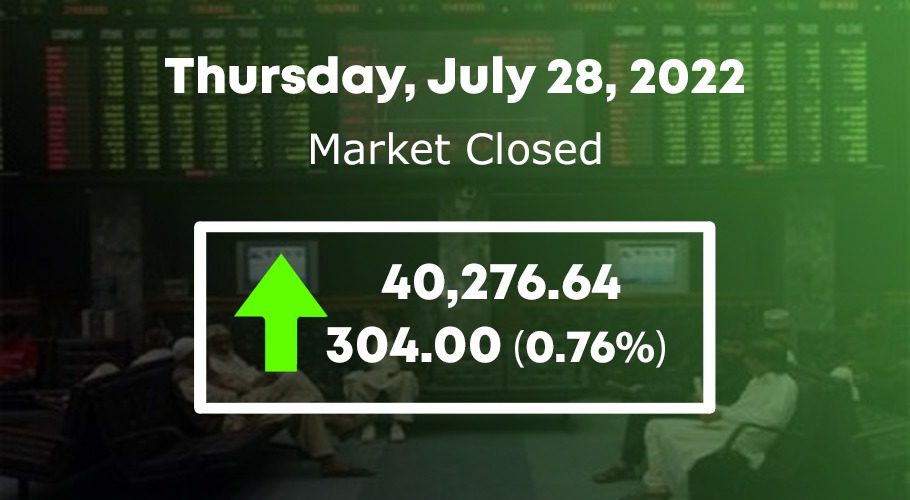 KARACHI: After some clarity on the political front the Pakistan Stock Exchange (PSX) on Thursday witnessed a bullish trend and the benchmark KSE-100 index gained over 300 points.
The KSE-100 had earlier hit an intra-day high of 40,628.67, up by 656.03 points but the benchmark index eventually settled at 40,276.64, an increase of 304 points or 0.76%, at close on Thursday.
"A couple of corporate announcements with higher effective tax along with below street expectation payout put pressure on the benchmark index," said Topline Securities in a post-market note.
 "Clarity on the political front has been taken as a positive development," Sana Tawfik, analyst at Arif Habib Limited (AHL) said.
The analyst was of the view that the positive sentiment is expected to prevail in the coming days, and could be boosted by news from the International Monetary Fund (IMF).
Sectors driving the benchmark KSE-100 upwards included banking (158.01 points), technology and communication (96.16 points) and oil and gas marketing (61.01 points).
Volume on the all-share index inched up to 251.27 million from 121.58 million on Wednesday. Similarly, the value of shares traded improved to Rs9.35 billion from Rs4.15 billion recorded in the previous session.
WorldCall Telecom was the volume leader with 32.62 million shares, followed by TPL Properties Limited with 20.38 million shares, and Lotte Chemical with 16.95 million shares.
Shares of 344 companies were traded on Thursday, of which 215 registered an increase, 104 recorded a fall, and 25 remained unchanged.