Bulls retain control as PSX rallies for second consecutive day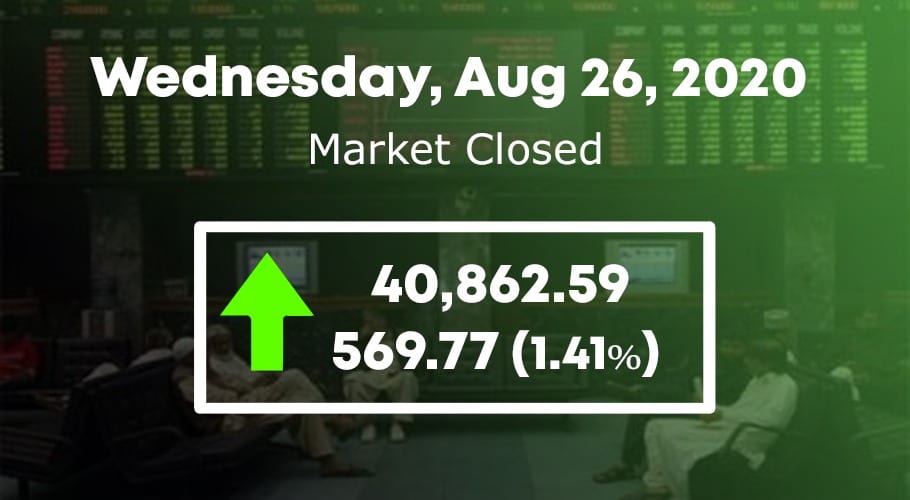 KARACHI: The Pakistan Stock Exchange (PSX) continued the upward trajectory on Wednesday and surged for the second consecutive day.
The benchmark KSE 100 index surged by 569.77 points and closed at 40.862.59 points. The indices rallied since trading resumed and kept rising for the rest of the day. The total volume of shares was 273.510 million valued at Rs14.9 billion.
The lowe bench KSE 30 index witnessed an impressive gain of 249.82 points and closed at 17,689.62 points. The KMI 30 index increased by 748.87 points and closed at 65,478.37 points, while the All-Share Index increased at 299.09 points and closed at 28.565.37.
The total volume of shares traded at the stock market were 507.951 million. Earlier this month, the total volume of shares 800 million mark only for the fourth time this decade. The total volume of shares traded was 826.043 million.
The market leader was Pakistan Refinery (PRL 1.5) which traded 48.992 million shares. This was followed by Hascol Petroleum (HASCOL -1.00%), Kot Addu Power Company (6.52%) and Maple Leaf Cement Company (1.77%). The companies traded 36.105 million, 18.550 million, and 17.234 million shares respectively.
The highest contributor to the KSE 100 index were commercial banks (207.17 points), while the paper and board industry saw the highest change in market capitalisation (5.55%).