Boy accidentally shoots, kills 14-year-old in Lahore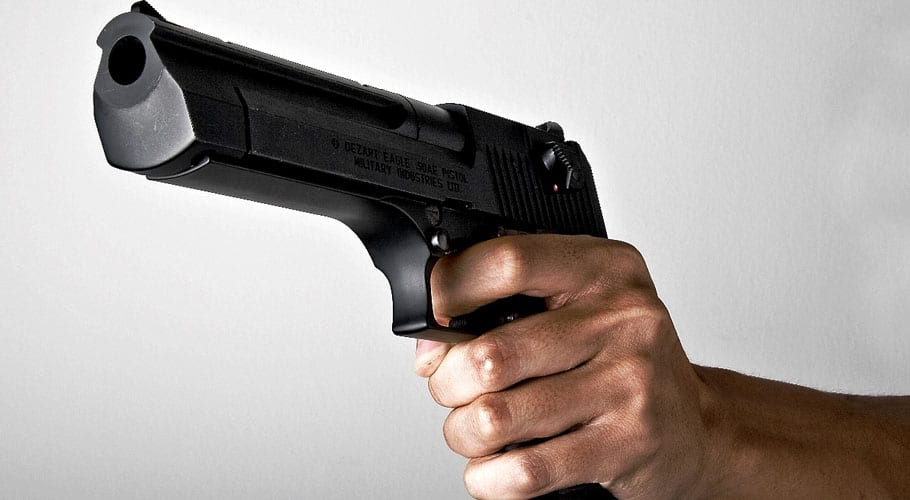 LAHORE: A 14-year-old boy was shot dead in the Hadiyara area after his pistol was accidentally fired.
Police said that a boy named Haider Arshad was cleaning his pistol when the shot was accidentally fired claiming the life of Abdullah Arshad, a 14-year-old, who was sitting next to Arshad.
According to police, the injured was rushed to Services Hospital but could not recover. Police have sent the body to the morgue for postmortem. As per the police, after further investigation of the incident, complete facts will be revealed.
Moreover, earlier this year, two youngsters had died filming TikTok videos on their cell phones by slipping and falling into Bhikki Canal near Sheikhupura.
Identified as 17-year-old Zeeshan and 20-year old Sajid, who were friends, were filming TikTok videos on their cell phones on Faisalabad Road, they slipped and fell into Bhikki Canal.
Both were residents of Raiwind, Lahore. The body of one of the victims was recovered by the rescuers and shifted to a nearby hospital. This is not the first time youngsters have met with fatal accidents in Pakistan while making the Chinese video-sharing app videos.