Boeing 737 MAX aircraft to land in Pakistan for first time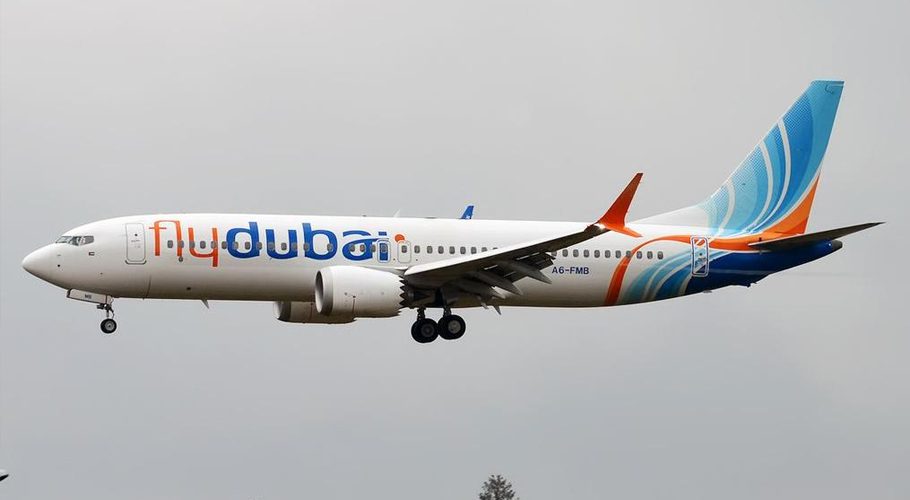 DUBAI: UAE-based low-cost carrier flydubai is set to become the latest in an increasingly large list of carriers to have reintroduced the Boeing 737 MAX.
In a statement, the Dubai-based airline said the first flight to be operated by one of the carrier's Max aircraft will depart Dubai International Airport to Sialkot on April 8.
Passengers will be notified in advance of travel if their itinerary now includes a flight that is scheduled to be operated by a Max, it said.
This comes less than two months after the MAX was recertified for commercial use in the UAE. flydubai announced to bring its Boeing 737 MAX aircraft back into active, revenue-earning service after fulfilling a series of requirements set out by the UAE's General Civil Aviation Authority (GCAA).
The airline's fleet features a fleet of 14 Boeing 737 Max aircraft, of which the majority (11 aircraft) are the MAX 8 variant. The remaining three examples are the larger MAX 9 which will return to passenger service over the coming months.
The airline has a fleet of 50 aircraft and it carried more than 75 million passengers since it began operations in 2009.
"The MAX is integral to flydubai's fleet and we are confident in the aircraft and its capabilities. I would like to commend the GCAA for their tireless pursuit of air safety, and the diligent work undertaken by the flydubai team to ensure the safe return of the MAX aircraft to passenger service.," said flydubai's CEO,Ghaith Al-Ghaith.
The UAE recertified the Boeing 737 MAX for commercial service in the country earlier this year, on February 18th. Since then, flydubai has been making extensive preparations to reintroduce the type to its growing network.
As it stands, flydubai will operate its first post-recertification MAX flight on April 8th. This service will depart the airline's Dubai International (DXB) base for Sialkot International (SKT) in Pakistan.