All possible steps should be taken to make GB election fair, transparent: Bilawal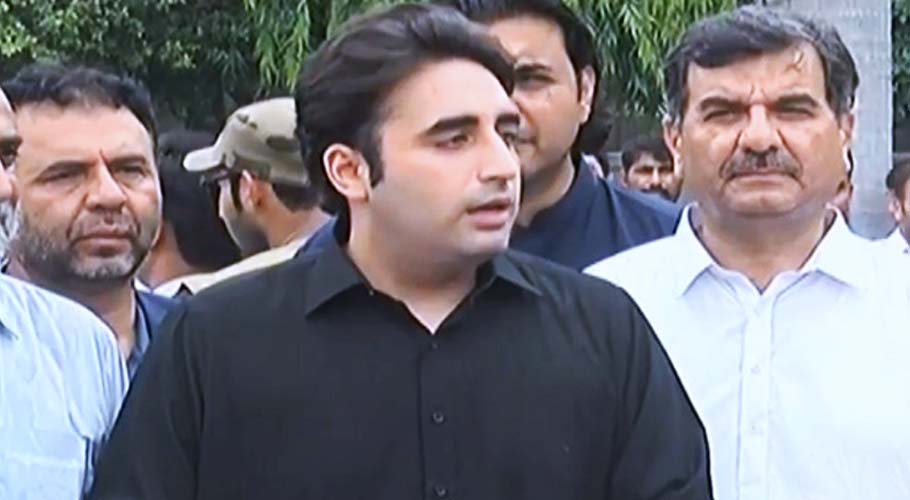 ISLAMABAD: Chairman Pakistan Peoples Party (PPP) Bilawal Bhutto Zardari has said that Gilgit-Baltistan (GB) is a geographically important region and all possible steps should be taken to make its election fair and transparent.  
The PPP leader said that there will be no tolerance for rigging as election meddling in such a sensitive region will be a national security risk.
Bilawal said that in the coming days GB will be the economic base camp of Pakistan as the region holds key importance in terms of economic prosperity.
Referring to the strategic location of the region, he said, "People of the region are defense shield of Pakistan and their sacrifices for the country are written in the history with golden words."
He said that protecting the rights of people from Gilgit-Baltistan is the top agenda of his government and he will continuously work for it.
Chairman PPP said that the people of GB love his party and they have always shown their respect through public mandate, as they will in the coming elections.
"PTI is synonymous with rigging, it should refrain from interfering in the Gilgit-Baltistan elections," he added.
Bilawal directed all candidates to spread PPP's manifesto door to door in all the districts of GB and in their respective constituencies so that the people could cast their valuable votes to strengthen the relationship between the party and the region.
He further said that in the coming elections, PPP will contest under its 2018 manifesto, which clearly states that PPP will make the region an interim province and take steps to make this a reality.
He also appreciated the Caretaker Chief Minister Mir Afzal's decision to conduct the election without military help.
On Friday, GB Caretaker Chief Minister Mir Afzal had asserted that the Pakistan military's help would not be taken in the upcoming elections for the Legislative Assembly.
"Help will be taken only from the region's police and the parliamentary forces during the elections," Mir Afzal said while addressing a press conference.
The Caretaker Chief Minister further said, "We will prove that police and paramilitary forces have full capability to help with conducting the elections."
"We will set an example for the whole country by conducting elections without the help from the Pakistan military," he added.
Mir Afzal also asserted that the caretaker government was neutral and would investigate if evidence of rigging was found. Elections on the 24 general seats of the GB Legislative Assembly will be held on Nov 15.
Meanwhile, the Election Commission of Pakistan (ECP) had banned the prime minister and other government officials from visiting GB until elections have been held.