'A Time Called You': Here's when Jeon Yeo Been's starrer drama will stream on Netflix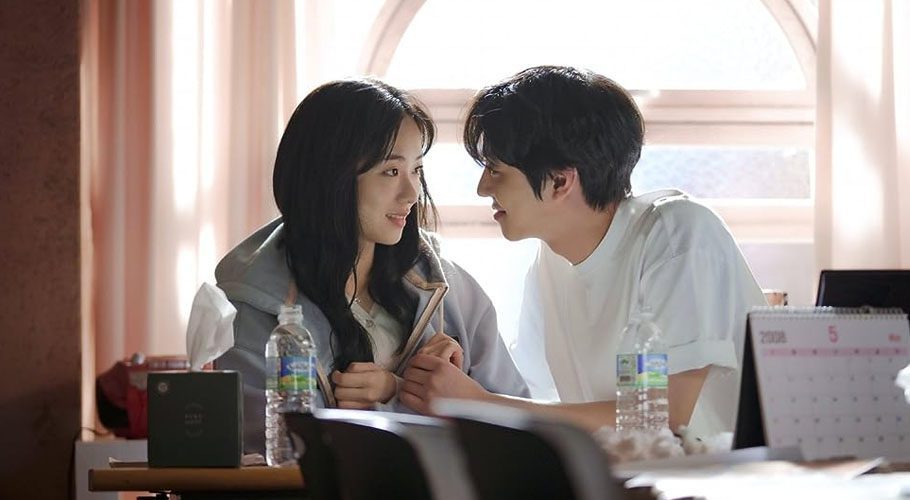 The first look teaser of the highly anticipated series 'A Time Called You' featuring Jeon Yeo Been and Ahn Hyo Seop has been released.
Glorified as a time-travel mystery romance, 'A Time Called You' is based on the Taiwanese drama 'Someday or One Day'.
Plot
The genre of the series is romance and the plot revolves around a woman named Jun Hee, played by Jeon Yeo Been, who is grieving the loss of her boyfriend from a year ago.
By some miracle, she is transported back to 1998 and encounters Si Heon, played by Ahn Hyo Seop, who bears a striking resemblance to her deceased lover.
In this new time period, she wakes up as Min Ju, a high school student residing in a different time zone.
Read more: Song Joong-ki and Jeon Yeo-been reunite at Vincenzo's wrap-up party
Cast
Ahn Hyo-seop as Gu Yeon-jun / Nam Si-heon
Jun-hee's boyfriend and a boy from 1998 who resembles him.
Jeon Yeo-been as Han Jun-hee / Kwon Min-ju
Yeon-jun's girlfriend still mourns over his death and the girl whose body she ends up in after traveling back in time.
Kang Hoon as Jung In-gyu
Si-heon's best friend has a crush on Min-ju.
Release date
The series is scheduled for release on Netflix on September 8, 2023.