65 heritage trees cut down by Lahore Electric Supply Company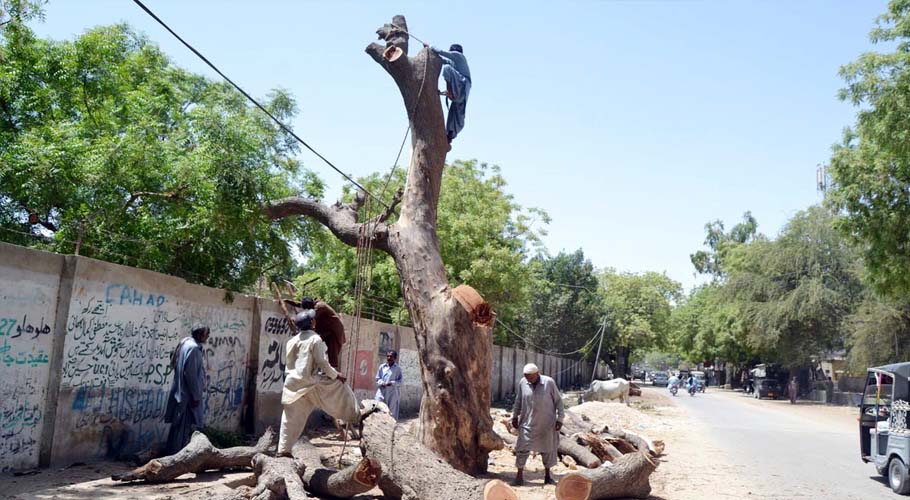 LAHORE: over 65 old trees were chopped down by the Lahore Electric Supply Company (LESCO) in the green belt starting from Jallo Morr on Thursday.
The trees have been cut down by the electricity company as part of a mega project. They are installing 132KV lines in the city and the trees are in the way of the project, LESCO had already taken approval from the Punjab Forest Department to cut down the trees.
The WWF has called the move "alarming" for Lahore amid increasing pollution in the city.
READ MORE: FM Qureshi to return home after completing his visit to Kenya
WWF Director Hammad Taqi said, "We will not put our environment and well-being at risk in the name of progress," adding that, "There are serious climatic changes happening here, and the court should take suo motu notice over the matter." he added.
Under the Lahore Canal Heritage Act, 2013, the green belt from Jallo Morr to Thokar has been declared a public heritage site. It states that the Lahore Canal and green belts on each side are part of the city's heritage and therefore arrangements should be made for its maintenance and preservation.