23 Indian fishermen arrested in Karachi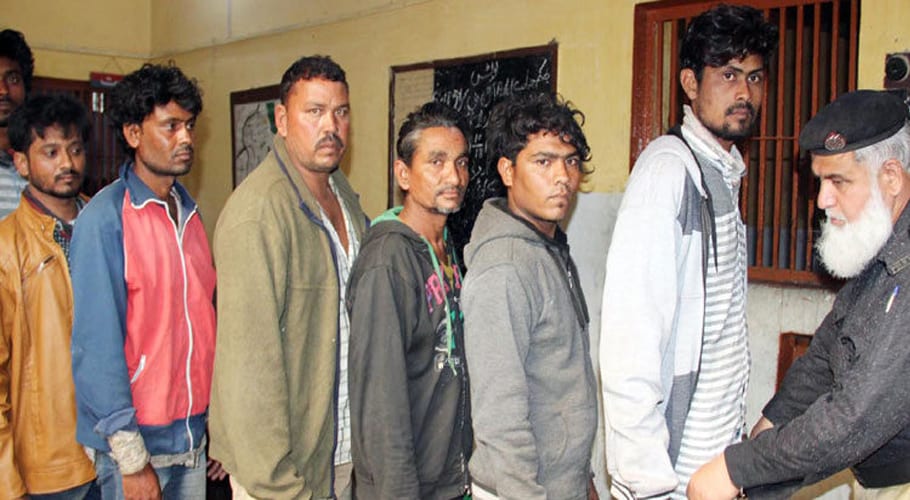 KARACHI: The Pakistan Maritime Security Agency (PMSA) on Wednesday apprehended 23 Indian fishermen for violating Pakistani territorial water.
PSMA spokesman said personnel apprehended 23 Indian fishermen and four boats of the fishermen were also seized during the action taken.
He further said the arrested fishermen were handed over to docks police station after further probe.
Pakistan and India usually arrest fishermen on charges over violating territorial water as the maritime boundaries between the two countries were poorly defined and many fishing boats lack technologies on locating their precise places.
On January 5, at least 20 Indian fishermen released from Karachi's  Malir District Jail and handed over to Indian authorities at Wagah broader Lahore.