Yasir, Iqra respond to Sharmila Faruqi's comments on parental duties
LAHORE: Celebrity couple actors Yasir Hussain and Iqra Aziz have responded to Pakistan People's Party (PPP) leader Sharmila Faruqi's comments on how fathers changing clothes and engaging in other parental duties is "nothing special".
Yasir shared a screenshot of Mathira's story to his own, which contained a news post about Sharmila's comments. Mathira sided with Yasir and Iqra on the issue, writing, "I don't know why but everyone is trying to school people even for the correct stuff." She added that artists have the right to share personal and emotional posts and that people should keep quiet if they don't like something that was posted by them.
Yasir Hussain wrote underneath the screenshot, "They have an issue with love. They have an issue with appreciation. They have an issue with feeling pride. They have no issues with doing politics and ruining the country."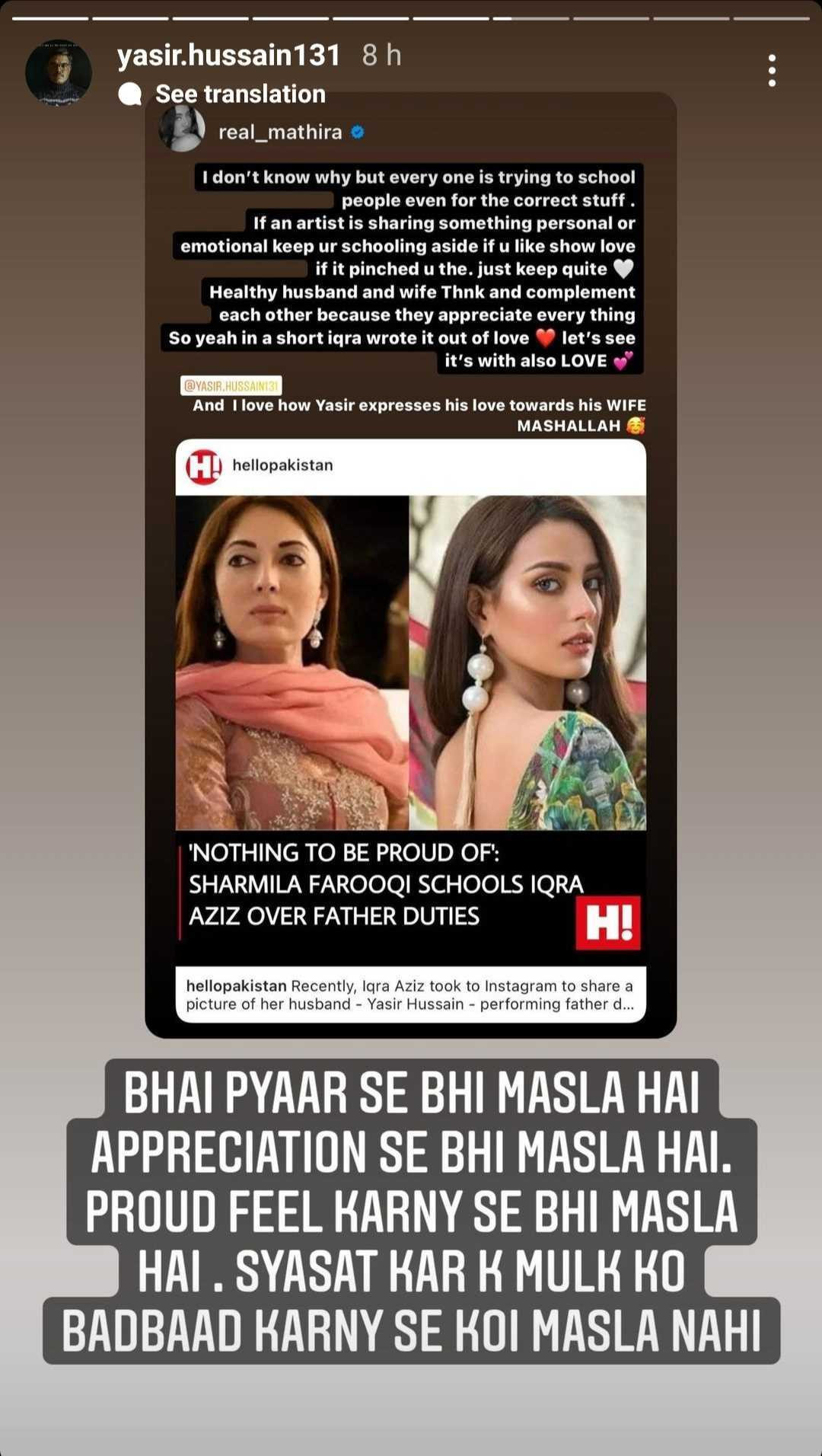 Separately, Iqra responded on her own Instagram story, writing, "For you, it might not be a big thing, but in a world full of men who don't always appreciate their wives for doing what they do as a mother for their child who belongs to both of them, my husband does!"
She added, "Women want men to help them and when they do you say nothing to be proud of. There should be equality on both sides."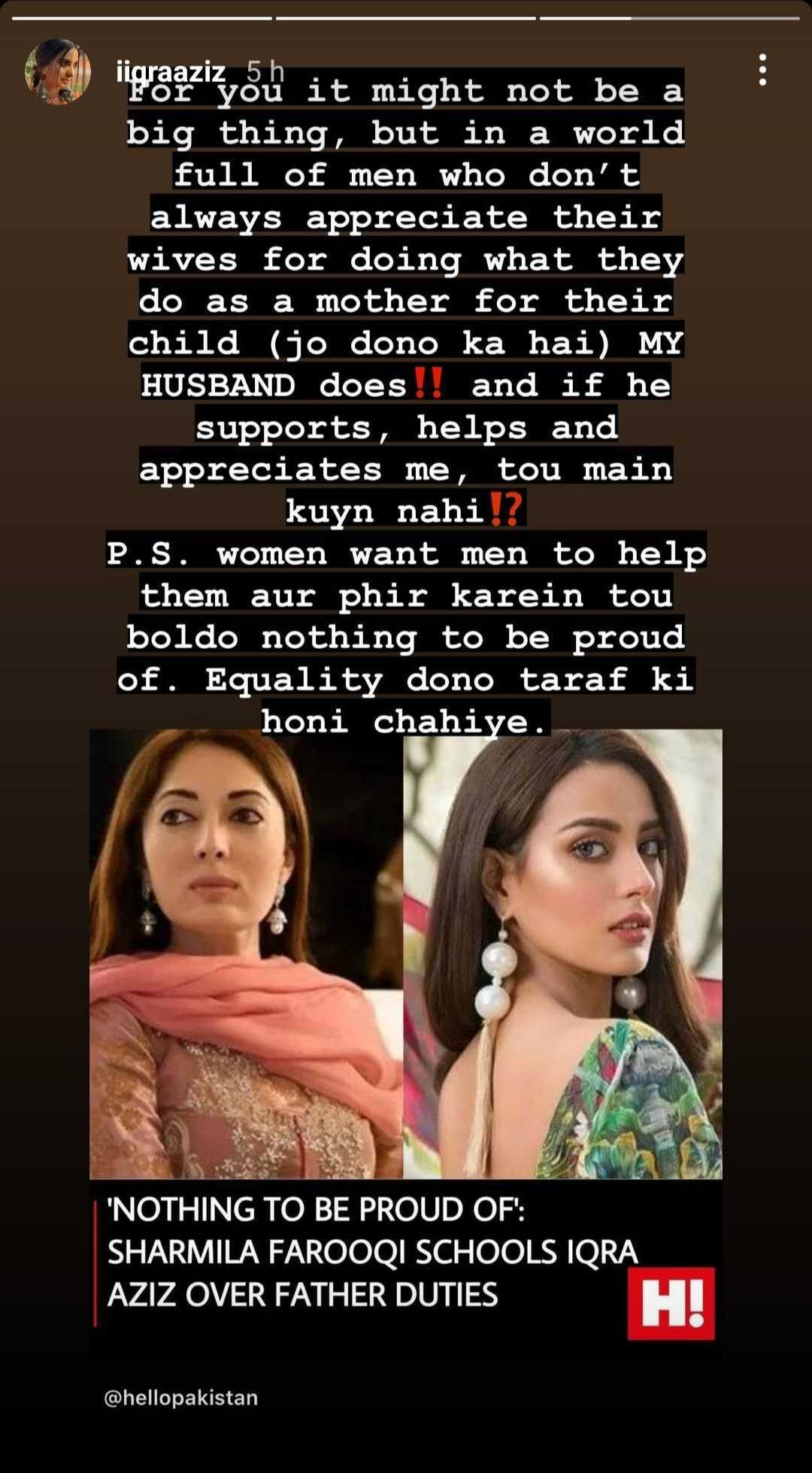 The politician had made the comments underneath a post by Iqra Aziz in which Yasir could be seen changing their son Kabir's clothes. "A pamper and clothing change session before leaving for work," Iqra wrote.
View this post on Instagram
Under this post, Sharmila commented, "I'm so glad your husband is hands-on but it's nothing to be proud of or anything special."
She then took the responsibility of explaining to the starlet that "all good, involved fathers do this for their kids. My husband bathes, changes diapers, feeds and takes our son for his pre-school if I'm at work or unwell. And he loves it."