Worst of COVID-19 pandemic 'yet to come', warns WHO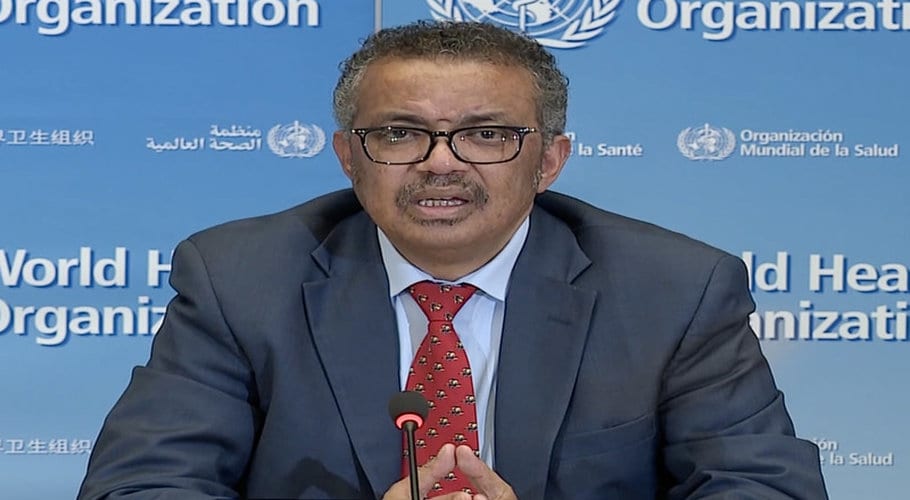 GENEVA: The World Health Organization (WHO) has warned that the coronavirus pandemic is still far from over and the worst is yet to come, six months after the outbreak first emerged.
The WHO chief Tedros Adhanom Ghebreyesus said that the coronavirus pandemic is not even close to being over and is going to stay with us for a long time. Reaching the half-year milestone just as the death toll topped half a million and the number of confirmed infections surged past 10 million, the organization said that it was a moment to recommit to save lives.
"Six months ago, none of us could have imagined how our world — and our lives would be thrown into turmoil by this new virus," Tedros Adhanom said.
Read more: WHO halts hydroxychloroquine trials for COVID-19 treatment
"We all want this to be over. We all want to get on with our lives. But the hard reality is this is not even close to being over. Although many countries have made some progress, globally the pandemic is actually speeding up," he said.
"We are all in this together, and we're all in this for the long haul. We will need even greater stores of resilience, patience, humility, and generosity in the months ahead," he further said.
The WHO chief urged people not to lose hope and stick together in times of crisis.