Wasim Akram laments over horrific condition of Karachi's Clifton beach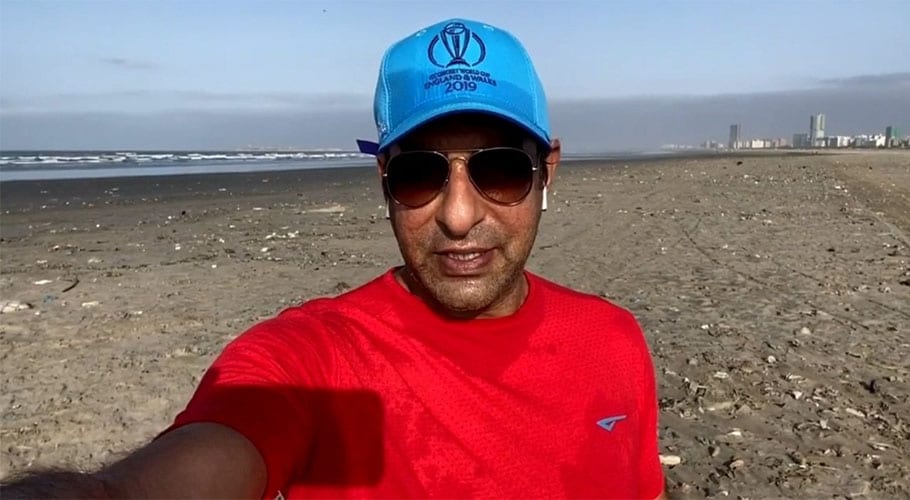 KARACHI: Renowned cricketer Wasim Akram has lamented over the horrific condition of Karachi's Clifton beach due to medical waste, shopping bags and whatnot.
Wasim Akram expressed his displeasure over the state of Karachi's Seaview beach a day after he came back to the city from England.
Akram, who was at the beach for an early morning walk, posted a video on his Instagram account after he found the beach once again littered with medical waste, shopping bags and whatnot.
It is pertinent to mention that Akram's wife Shaniera had last year campaigned to clean Karachi beaches.
Her five-month-long drive involving both the local government and volunteers had borne fruit as a remarkable difference was spotted at least the Clifton beach. 
However, Akram, upon his return to the port city after a stint abroad found that the beach was back in the same dirty state as before.
He hoped that it was the doing of the recent spell of record monsoon rains and not the people as he issued an appeal to get the place cleaned up again.
In 2019, Wasim Akram's wife had turned to Twitter to draw authorities' attention towards the horrific condition of Karachi's Clifton beach.
She posted multiple photos and videos of the beach littered with medical waste, syringes and vials of blood, calling on authorities to close down the beach for the public until it is safe.
The emphatic appeal from the Australian born wife of Wasim Akram was made in a string of tweets requesting TV channels to focus their attention on the issue before "rusty tractors dig this medical waste deeper into the sand!".
Right now on Clifton Beach! Please listen to me, this has crossed the line of dangerous! We need to #CloseTheBeachNow #StateOfEmergency #CliftonBeachIsABioHazardZone pic.twitter.com/iLcn1kZLqY

— Shaniera Akram (@iamShaniera) September 3, 2019
"I have walked on Clifton beach every day for the last 4 years and I have never been scared until today. This beach needs to be shut down now.
Medical waste, syringes, vials of blood that has come in from the ocean has spread across Clifton beach for kilometers. The beach is biohazardous and in a state of emergency," she said.
Medical waste, syringes, viles of blood that has come in from the ocean has spread across Clifton beach for kilometres. The beach is biohazardous and in a state of emergency

— Shaniera Akram (@iamShaniera) September 3, 2019