Uzbek Deputy PM arrives in Islamabad, meets army chief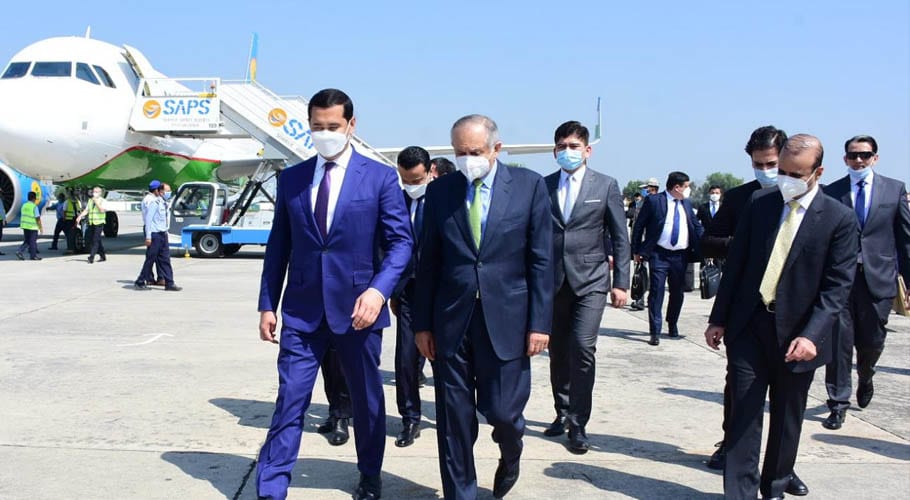 ISLAMABAD: Deputy Prime Minister of Uzbekistan Sardor Umurzakov has arrived in Islamabad on Thursday an official visit.
Advisor to Prime Minister on Commerce Abdul Razak Dawood received him at Nur Khan Airbase. Talking to the media on the occasion, Razak Dawood said Pakistan desires to strengthen relations with the Central Asian States in diverse fields.
He expressed the confidence that the visit of the Uzbek Deputy Prime Minister will help further promote trade between the two countries.
The Uzbek Deputy Prime Minister during his stay in Islamabad will hold talks with Pakistani leadership to further promote relations in different fields including investment and trade.
Later, Deputy Prime Minister Uzbekistan Sardor Umurzakov called on Chief of Army Staff General Qamar Javed Bajwa at GHQ in Rawalpindi.
During the meeting matters of mutual interest with special emphasis on regional security situation and connectivity were discussed.
The visiting dignitary acknowledged and appreciated Pakistan Army's contributions for peace and stability in the region. Both pledged to support the vision for better regional connectivity and improved security.