Usman Buzdar likely to removed, Raja Basharat would be new Punjab CM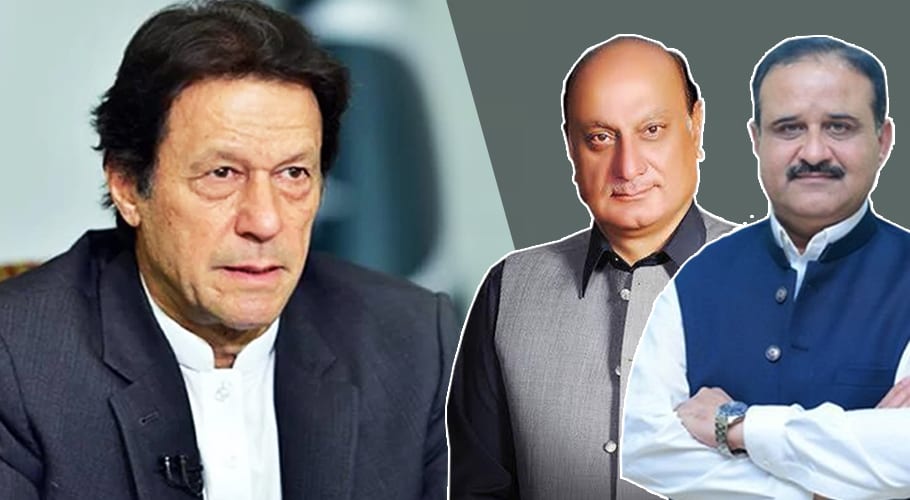 ISLAMABAD: Prime Minister Imran Khan has indicated a"major change" in the Punjab administration, sources disclosed on Tuesday.
According to sources, Law Minister Punjab, Raja Basharat is being considered as the new Chief Minister of Punjab. In this regard PM Imran chaired a meeting of the PTI lawmakers today, prior to the meeting, the prime minister had met Chief Minister Punjab Usman Buzdar.
Sources said the meeting deliberated upon the Senate chairman and deputy chairman election and decided a major change in Punjab.
Sources said the government will take into confidence coalition partners for the forthcoming Senate poll, adding that giving the deputy chairmanship to a member of the allied parties was also discussed.
Sources further disclosed the PM Imran tasked Minister for Defence Pervez Khattak to obtain support from the incumbent chairman and deputy chairman.
The meeting also deliberated in detail the Punjab government's performance. Minister for Interior Sheikh Rasheed was not invited to the meeting, sources said.
Coupled with allegations of corruption ranging from shady liquor licences, tenebrous helicopter leases, and infighting within the Buzdar family on how to share the newly acquired wealth, Usman Buzdar lost the plot with Imran Khan's accountability drive. 
PM Imran Khan had himself said six months ago, that the ministers who wouldn't perform would be relieved of their duties, and that the time for learning was over. 
More worrying for PM Khan is that the value of a PTI ticket in Punjab is eroding at a rapid pace. Yousaf Raza Gilani's victory in the Islamabad Senate polls has shown that anywhere between two and three dozen PTI and allied MNAs would not vote for the PTI if they are given the safety of a secret ballot and/or the assurance of a PDM ticket for the next elections. 
Swallowing the bitter pill of defeat in Islamabad, rational voices within the PTI are calling for the appointment of Raja Basharat as Chief Minister Punjab in order to strengthen the party before the next elections. 
Earlier, there were reports which suggested that Chaudhry Pervaiz Elahi was being considered as PTI's candidate for Chief Minister Punjab.
However, it has emerged that the core base of PTI would not accept Chaudhry's complete dominion over Punjab, especially since the PML-Q only has 10 MPAs compared to PTI's 181 MPAs.