UNSG Antonio Guterres to arrive in Pakistan tomorrow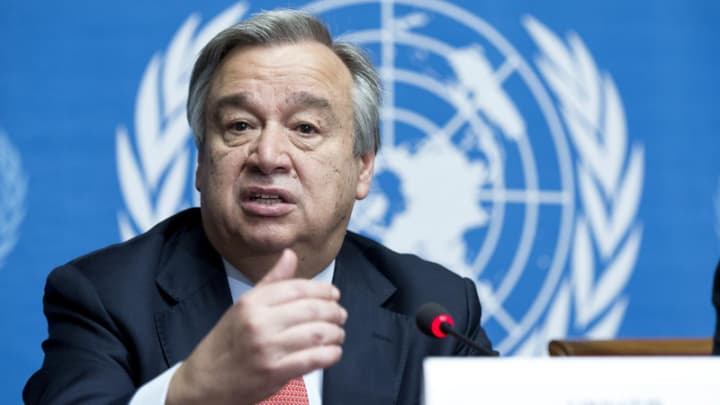 ISLAMABAD: United Nations Secretary-General Antonio Guterres is scheduled to arrive in Pakistan tomorrow for a four-day visit.
UN secretary-general will stay in the country from 16th to 19th February. He would also visit Lahore and Gurdwara Kartarpur during his four-day official trip.
He will also address the participants of the "International Conference on 40 Years of Hosting Afghan Refugees in Pakistan: A New Partnership for Solidarity". It is a two-day conference arranged by Prime Minister Imran Khan.
The UN chief during his four-day visit will also meet President Arif Alvi and later is scheduled to attend Pakistan's polio vaccination campaign.
Read more: Antonio Guterres expresses grief over loss of lives in Turkey