UN protector of international law in Palestinian-Israeli crisis: Guterres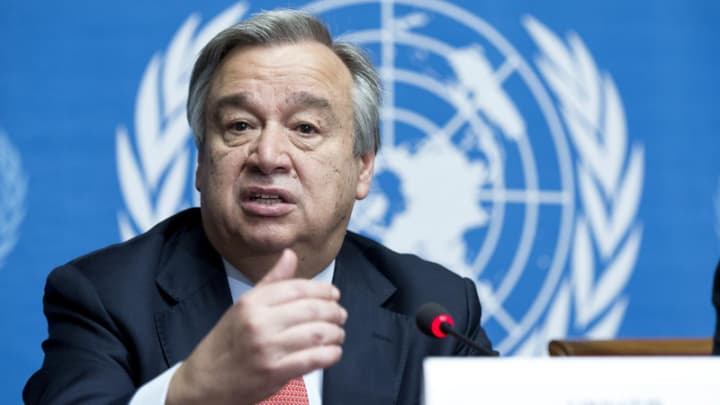 NEW YORK: Days before US President Donald Trump's son-in-law would reveal a new Mideast proposal to the Security Council, UN Secretary-General Antonio Guterres stressed on Tuesday the role of the UN as guardian of international law in the Israeli-Palestinian dispute.
UN Secretary-General Antonio Guterres told a news conference at UN headquarters, "Our stance is very straightforward. As regards to the Palestinian problem. we are the guardians of UN resolutions and international law."
READ MORE: Turkish President Erdogan to visit Pakistan on Feb 13
"We are fully committed to the two-state solution," he added, reaffirming his position that the plan must be based on boundaries pre-1967.
Jared Kushner, a policymaker of the Trump's administration who has enraged the Palestinians, is to address the 14 other members of the council at a back-closed meeting on Thursday.
The US plan would make several offers to Israel and aims to establish a Palestinian capital in Abu Dis. The Palestinians have long sought a home for all of east Jerusalem.
The US plan also supports the creation of Israeli settlements, as well as the Jordan Valley Palestinian territory that Israel has occupied since 1967.