Ukraine grain tycoon killed in Russian shelling of Mykolaiv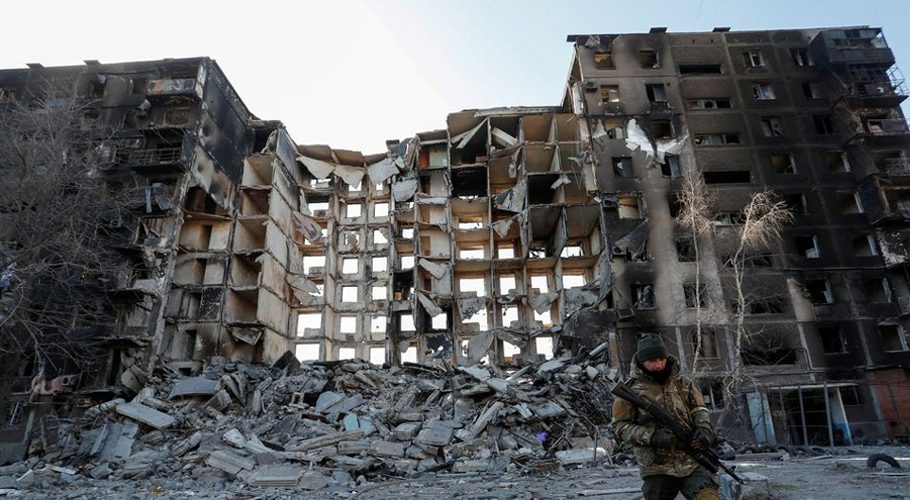 KYIV: In an earlier blow to the Black Sea Fleet, the flagship Moskva sank in April after what Ukraine described as a strike with two Neptune missiles.
Russia acknowledged a large fire on board caused by exploding ammunition, but denied it was the result of a Ukrainian attack, and said the missile cruiser sank in a storm while being towed.
It is unknown how many Russian sailors were killed or injured when the ship sank.
Meanwhile, in the north, Ukraine's second city Kharkiv has been hit by Russian missiles once more, according to mayor Igor Terekhov on Telegram. According to him, three Russian S-300 missiles struck the school, destroying the main building.
Read more: US lottery player wins jackpot topping $1.3bn
Ukraine's President Volodymyr Zelensky told all civilians still living in parts of the eastern Donetsk region under Ukrainian control to evacuate in a late-night address on Saturday.
The region has seen heavy clashes as Russian forces, who already control large parts of it, make a slow advance.
"The more people who leave the Donetsk region now, the fewer people the Russian army will have time to kill," said Mr Zelensky. "We will take advantage of every available opportunity to save as many lives as possible and to reduce Russian terror as much as possible."