Two accused awarded death sentence for rape of boy in GB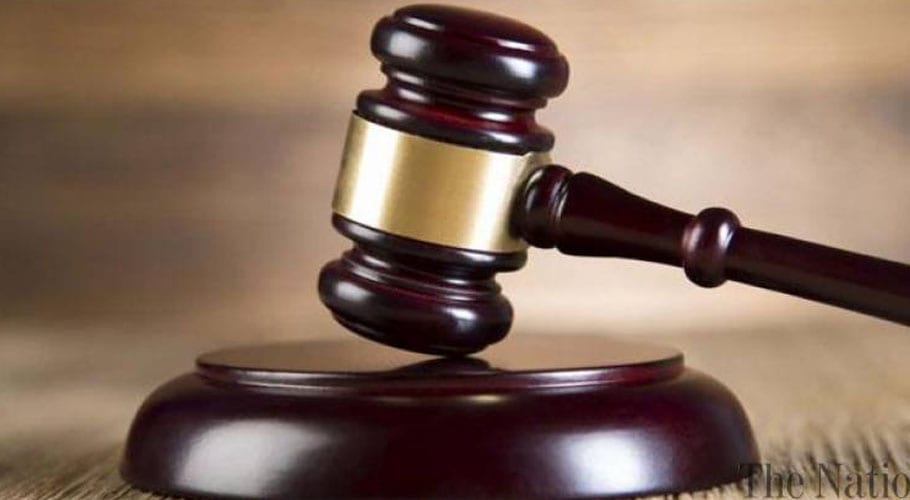 GILGIT BALTISTAN: An Anti-terrorism Court (ATC) in Gilgit-Baltistan on Friday handed down a death sentence to two men in a case pertaining to the rape of a 14-year-old boy after two months trial.
As per details, the court also sentenced lifetime imprisonment to another accused a resident of Krismathung Skardu, in the same case.
Earlier, local police took into custody the three accused of sexually harassing a teenage boy Shujaat for consecutive six months in Skardu-Baltistan and filming the 'unnatural offense on July 10.
They were tried by the court established under the Anti-Terrorism Act (ATA). First Information Report (FIR) No-54/20 was registered in City Police Station Skardu.
Police had recovered several videos of sexual intercourse from the possession of the accused Muzafar Abbas, Mubarak Ali, and Tajamul Hussain, residents of Krisma Thang Olding.
According to SSP Skardu Muhammad Ishaq, the accused sexually assaulted a 14-year-old boy and filmed the crime and used it to blackmail the child, besides taking money from him for the last five to six months.
The police official said the victim who used to work in a vegetable shop attempted to commit suicide after being subjected to the crime, this extreme step led to know his parents the actual case, he added.
The boy was also receiving life-threatening calls from the accused SSP Skardu added.
He said the accused had also physically tortured and extorted money, threatening the child with releasing a video clip of him being sexually harassed.
The victim's family had urged the court to ensure speedy justice, besides punishing the accused as early as possible.
The family had also requested the force commander Gilgit-Baltistan, and 62 brigade District Skardu to play their role to ensure justice.
A JIT was formed to ascertain the case. However, the case was moved to ATC.
The court's decision stated, "Accused Muzafar Abbas and Tajamul Hussain residents of Krismathung Skardu have been convicted under section 365-A PPC while altering section 365 PPC into 365-A PPC under section 227 Cr.PC and sentenced them to death."
The above named accused have also been convicted under section 377 PPC read with section seven of the Anti-terrorism Act 1997 and sentenced them to life rigorous imprisonment and a fine of Rs. 10,000,00/- each to be paid to the victim, shujaat Ali, according to the court's decision.