Turkey reconverts iconic Istanbul museum into mosque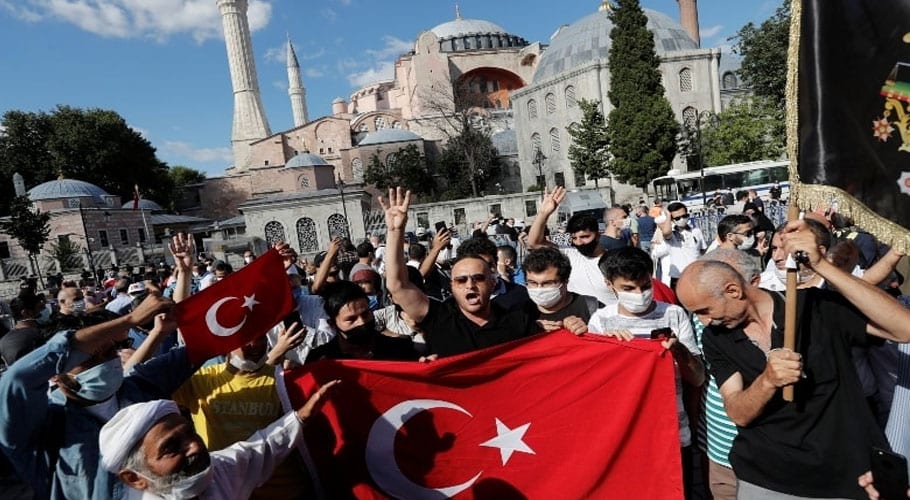 ANKARA (REUTERS): The renowned Hagia Sophia museum in Turkey's Istanbul – originally founded as a cathedral – has been turned back into a mosque.
Turkey's President Recep Tayyip Erdogan signed a decree converting the museum into a mosque after a Turkish court ruled out a 1934 government decree that had turned it into a museum.
Tayyip Erdogan made the announcement after the court ruling was revealed, despite international warnings not to change the status of the nearly 1,500-year-old monument.
According to the document, "The decision was taken to hand over the management of the Ayasofya Mosque to the Religious Affairs Directorate and open it for worship."
Turkey's top administrative court said, "It was concluded that the settlement deed allocated it as a mosque and its use outside this character is not possible legally."
"The cabinet decision in 1934 that ended its use as a mosque and defined it as a museum did not comply with laws," the top administrative court said. Earlier, a top Turkish court revoked the Byzantine-era Hagia Sophia's status as a museum.
Earlier today, the UN's cultural agency had warned Turkey against converting the Hagia Sophia museum into a mosque, urging dialogue before any decision is taken.  
The Hagia Sophia — first a cathedral, then a mosque after the conquest of Istanbul — is inscribed as a UNESCO World Heritage site as part of an area designated as Historic Areas of Istanbul.