This tasty channa pulao is being sold on a bike
For the past 12 years, residents of Gulshan-e-Iqbal have been flocking to KDA Market to buy a delicious hot plate of channa pulao (rich with chickpeas) which a youth sells on a motorcycle.
Known as Mamu Pulao, the seller Junaid told MM News that he did not have any setup for a shop or pushcart so he started selling it on a bike.
The channa pulao got famous and now you can droves of people coming every day to try it.  "We have been trying for the last seven years," a resident said. "It is fresh and delicious, that's why we come here."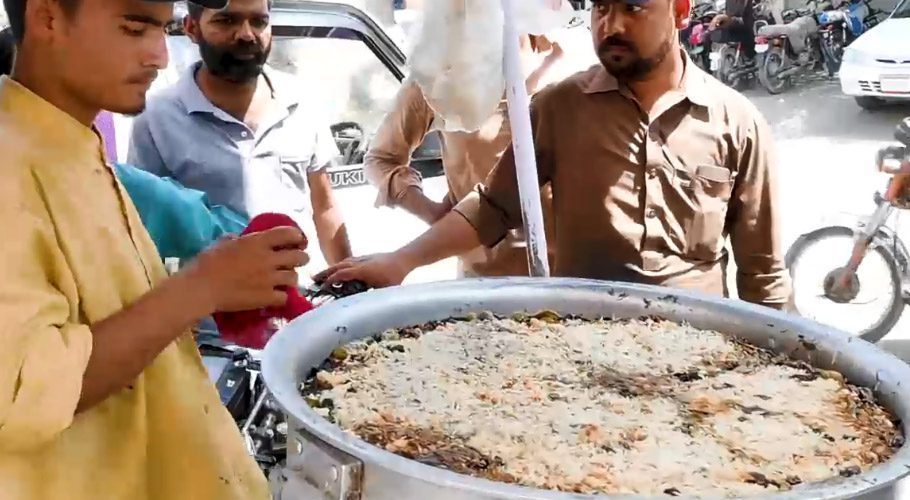 He then revealed that the rush is less at this hour, or else we can see even bigger crowds waiting to grab a plate of this tasty channa pulao. The local resident said Junaid has been struggling for several years and there is no doubt he has strived to build his business.
Mammu Pulao stars selling from 11 AM to 4 PM. Junaid says they use the best quality rice, masala, and cooking oil. He said they have a shop in the adjoining street but people prefer to buy it on the bike.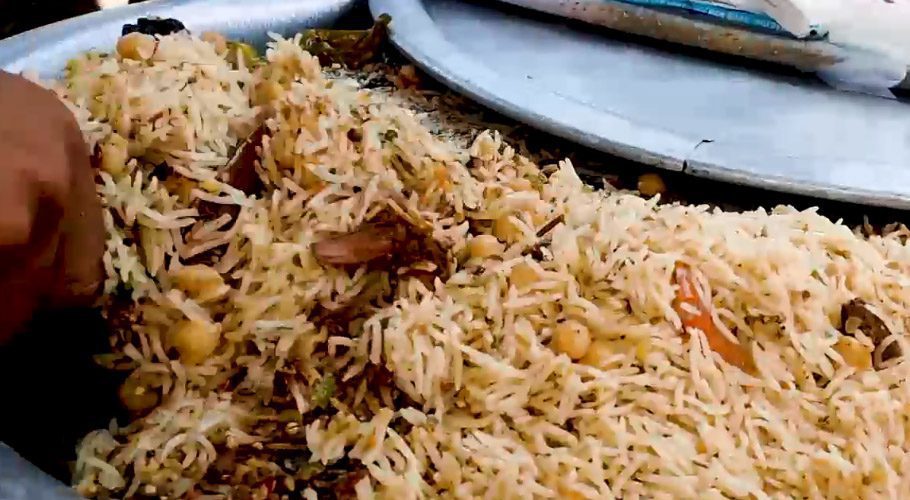 A plate of channa pulao costs from Rs50 to Rs100. Junaid said they were unable to sell at the usual price of Rs30 per plate due to rising inflation and food costs. He requested others to visit them and try out their channa pulao.