'Tere Bin' makers turn marital rape scene into consensual one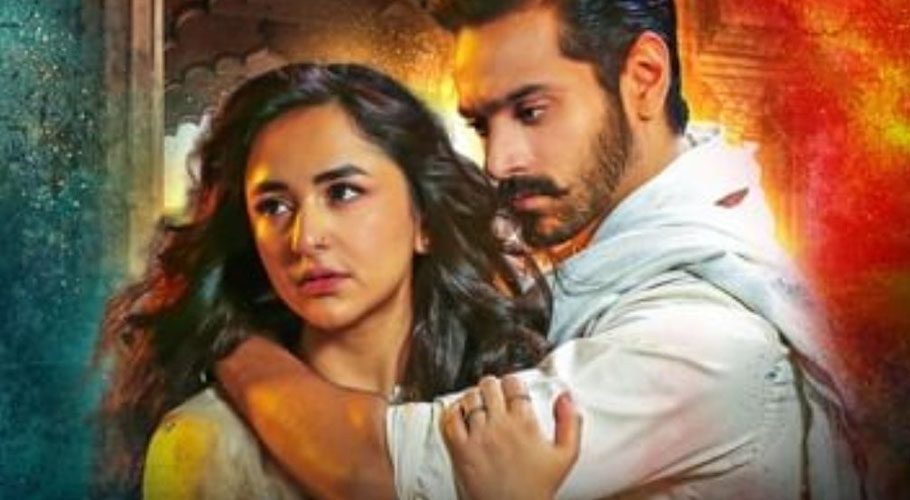 The latest episode of drama serial 'Tere Bin' featuring Yumna Zaidi and Wahaj Ali has been in hot water since last week's episode which clearly hinted at the marital rape.
However, the massive outrage of the audience somehow forced the team to edit the scenes in the drama. Well, they removed Haya and Meerab's scene in which Haya dictated Meerab leave the house. They showed the consummation of marriage as consensual between the two instead of marital rape.
Read more: Here's why social media users are shaming makers of 'Tere Bin'
Social media users now are saying that the team has tried to save face by editing the scenes but fans are not buying it; let's have a look:  
she's aimlessly walking around the streets, meerab pls go back
Yumna Zaidi, the actress u are, i have chills all over & I'm crying & freaking out at your expressions & state as meerab. Absolutely
phenomenal#yumnazaidi #wahajali #terebin #Meerab #murtasim pic.twitter.com/09lsAUr0yo

— Yumna Zaidi (@yumn_a126) May 25, 2023
Her traumatized expressions, her walk screaming she was sexu.aly assaulted

Girls u want to praise #Murtasim go ahead becoz that is what they hav shown bt don't make fool of urself by saying there was no Marital https://t.co/0ygXP61Adk written in script

#TereBin pic.twitter.com/O4d8lIIIc9

— Tipsy (@tedhibaat1) May 24, 2023
the last minute editing on the recent tere bin episode cus of backlash is sending me..the voiceover didn't match with the scenes who tf acts like that cus of consensual seggs BFR
pic.twitter.com/UiirGTrmfR

— ☆ (@desibaddie) May 24, 2023
You're telling me THIS COUPLE cried after consummation?
I'm crying over the wasted potential 😩
With such fiery chemistry we could've had the best scenes but Nooran is a sadist. #TereBin #WahajAli #YumnaZaidi pic.twitter.com/gXOq5qGxae

— adaaaaaaa (she/her) 17 (@_styles_25) May 25, 2023
Watched the episode again
– it was consensual
– Meerab regrets giving in
– Murtasim regrets the situation it was done in
– Consent was supposed to be a mystery until later. But they had to reveal it now, hence the bad editing
– I still find the reaction too dramatic 🤷#TereBin

— Khair_Chodiye (@Beyhadh09271853) May 24, 2023
You guys are so stupid if you think by editing today's episode they changed the whole plot 😭

If he actually did MR then why would Meerab still called herself "Murtasim Khan Ki biwi"

Use some brain 🧠 guys #TereBin #WahajAli #YumnaZaidi pic.twitter.com/e7shJd0CD0

— Mala. (@eliteclownn) May 24, 2023
MR was never a part of the script!Do you think meerub will name the baby mix of her and the guy who assaulted!Do you think she will spare him! she would have filled case against him!Promo was just a hook to attract audience & they did but it backfired makers #Terebin #Yumhaj pic.twitter.com/OORbsHb7S7

— Tanha🫶🏼 (@Tanha_Tabassum1) May 25, 2023
she was definitely r@ped the writer just added a sasta ass voiceover so it doesn't look like it 🤡 #terebin pic.twitter.com/Iwc3wCLJUf

— miserable (@_pbanjelly) May 24, 2023
Murtasim and Meraab voiceover to audience. #terebin #TereBin pic.twitter.com/iICxrQhOUC

— Ayesha Arif Ali 🌸 (@ayesharifali12) May 25, 2023
???? 😭😭😭😭

Woh khud ko nhi rok saki?? 😭😭 Romantic mahol hota samajh mein bhi aata but dono kutton jese lad rahay thay and suddenly in between they chose to breach the contract?? Who does that?? Kya bana deeya hai mere fav show ko 😭😭🤲#TereBin pic.twitter.com/CceYNuub5o

— ❥ (@FlawsomeLadyy) May 24, 2023