Tennis star Naomi Osaka bounces back to win US Open crown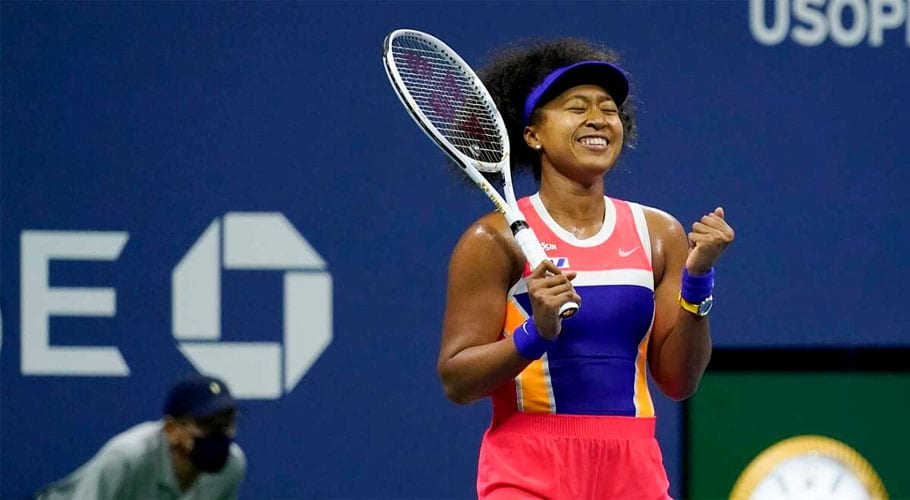 NEW YORK: The Japanese Tennis Star, Naomi Osaka hit headlines on Sunday as she defeated Victoria Azarenka and won the US Open 2020 finals.
As per details, Naomi Osaka won the final by 1-6, 6-3, 6-3 to claim her second US Open title and third Grand Slam of her professional career.
Naomi Osaka is the first women's player to tally three majors under the age of 23 since Maria Sharapova — who was the highest-paid female athlete for a decade — did it in 2008.
She is also the first woman since 1994 to overturn the first-set deficit en route to winning a US Open final.
The match did not start the way the 2018 champion would have wanted and went on to lose the opening set in 27 minutes.
In the second set, Victoria Azarenka had a 2-0 lead when Osaka broke her serve.
She then went on to take a 4-3 lead before breaking Azarenka's serve twice in succession.
She wore seven masks with different names for each of her matches to honor Black victims of violence.
Osaka, a 22-year-old born in Japan and now based in the United States, added to her trophies from the 2018 U.S. Open — earned with a brilliant performance in a memorably chaotic final against Serena Williams — and 2019 Australian Open.