Punjab govt forms team to develop policy on COVID-19 crisis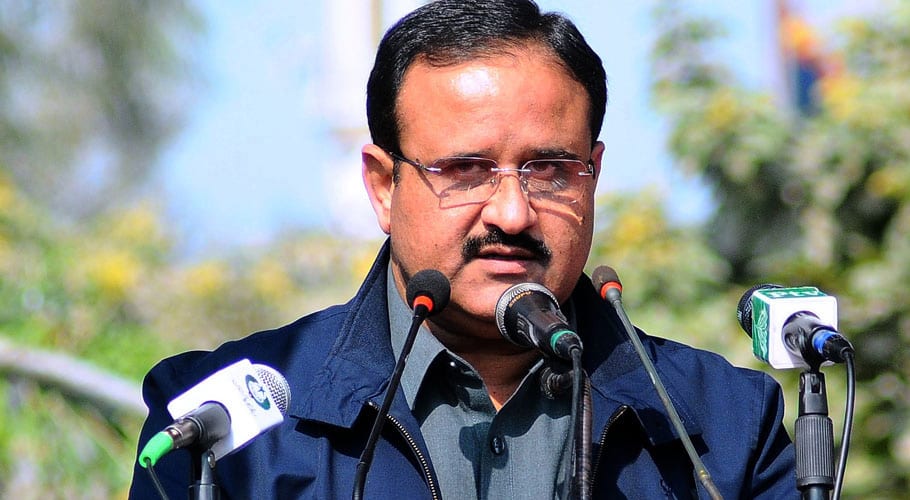 LAHORE: The government of Punjab has decided to set up a team to come up with a policy to curb the coronavirus spread in the provincial capital.
In a meeting today, the team was tasked to come up with recommendations for a separate and effective management policy for Lahore as the cases of the novel coronavirus in the city continue to rise significantly.
Punjab Home Department's Additional Chief Secretary Momin Agha will lead the team.
The decision was made during a meeting— presided over by Punjab Chief Minister Usman Buzdar — to analyse steps taken to contain the spread of the COVID-19 outbreak and determine reasons for the surge in positive cases in Lahore.
Also part of the meeting were Corp Commander Lahore Lt Gen Majid Ehsan, General Officer Commanding 10-Division Maj Gen Muhammad Aneeq-ur-Rehman Malik, Director-General Rangers Punjab Maj Gen Muhammad Aamir Majeed, IGP Punjab Shoaib Dastgir and Punjab Chief Secretary Jawad Rafique Malik.
Lt Gen Majid Ehsan said it was necessary to implement a separate line of action given the current situation in the provincial capital.
The nationwide tally of COVID-19 patients in Pakistan stands at 25,837 with 603 deaths after the country reported new 35 deaths in the last 24 hours.
According to the National Command and Operation Centre, a total of 9,093 cases were reported in Sindh, 10,033 in Punjab, 3,956 in Khyber Pakhtunkhwa, 1,663 in Balochistan, 521 in Islamabad, 394 in Gilgit-Baltistan, and 76 in Azad Kashmir.
Out of a total of 603 deaths, Khyber Pakhtunkhwa has reported 209, Sindh 171, Balochistan 22, Gilgit-Baltistan 03, Punjab 194, and Islamabad Capital Territory has reported 04 deaths.
More than 1,523 cases of coronavirus were reported while 38 people died due to the disease in the last 24 hours.
As many as 6,464 patients have recovered from the disease, while 153 are said to be critical as the country is still witnessing a consistent rise in the COVID-19 cases.