Tariq Jameel's comments on motorway gang-rape incident create controversy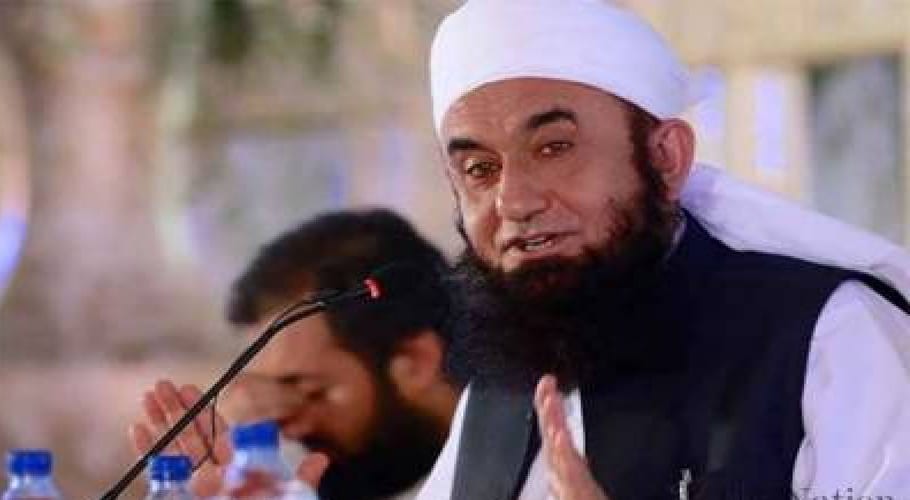 LAHORE: Renowned religious scholar Maulana Tariq Jameel's recent 'condemnation' comments on the motorway gang-rape incident have once again created controversy.
Maulana Tariq Jameel in his 'condemnation' video called the motorway incident as the result of obscenely "behayai" and blames co-education for spreading obscenely.
He also urged the parents to pay special attention to the upbringing of their children.
"It is such a discreditable incident that my tongue is shivering while speaking. The more condemnation of this act, the less it is," he added.
Maulana Tariq Jameel further said, "The motorway incident is extreme of our moral degradation". He appealed to the government to make an example of rapists and change laws that make it easy for such criminals to go unchallenged.
The scholar said in the existing laws, "We came to know after 10 years that the person was innocent and he must be absolved. God knows, how many innocent people have been executed," he added.
He said all the nations that fell prey to downfall, the reason was not economic instability or lack of resources. Quran says, 'a nation faces downfall when they become inactive, unrighteous and mannerless. (Then) Allah catches them," Jameel said.
The video has been released on the Moulana Tariq Jameel's official YouTube channel.
The internet seems to be divided as after viewing his remarks many took to social media stating their own point of view in light of Moulana's
comments.
Maulana Tariq Jameel has given innumerable speeches regarding women's rights, but no why we would bring that into notice, just bcs he's anti feminist?

— Marwah. 🇵🇰 (@Marwayyy_y) September 18, 2020
Molana Tariq Jameel you have disappointed me pic.twitter.com/JJfVVoZLni

— IDKmayn (@idkkmayn) September 18, 2020
Yes I second Maulana Tariq Jameel words. I have seen with my own eyes co-edu boys n girls in dancing cars . Dating, flirting, abortions. We all know this filth is happening in coeducation. Cmon, don't deny the teachings of Islam. There should be a distance between na mehrams.

— Manahil_khanpk 🇵🇰 (@KhanpkManahil) September 18, 2020
Just listened to Molana Tariq Jameel's complete statement & I don't find anything problematic or wrong.
If you disagree, you can unfollow.

— 𝐒𝐚𝐛𝐞𝐞𝐤𝐚. (@beekaboo_) September 18, 2020
This is what Maulana Tariq Jameel actually said regarding the motorway rape case.
Then he drifted away to judiciary, laws, education system, Chengis Khan and at the end gave an advice to the people to follow commands of Allah.
As always,the liberals and allies doing propaganda. pic.twitter.com/B6lMrlTQdS

— Khan 🇵🇰 (@sanifkhn) September 18, 2020
Maulana Tariq Jameel says motorway incident is extreme of our moral degradation. Appeals to govt to make an example of rapists & change laws that make it easy for such criminals to go unchallenged.

Explains how our society can come out of this mess.
Full: https://t.co/SizhTwlYeK pic.twitter.com/26gV3gP9ef

— سہیل | Sohail (@SohailAnwer) September 18, 2020