Students demand restoration of 4G service for online classes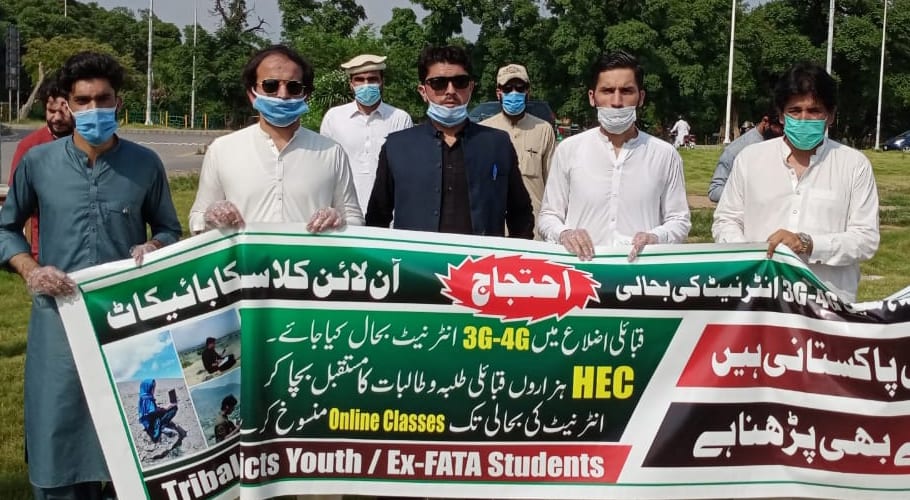 ISLAMABAD: Khyber Students Association has threatened to start protests in all the tribal districts if the cellular phone Internet service (3G/4G) was not restored within a week.
During a protest in Islamabad, they said "We cannot take online classes as there is no Internet available. It's frustrating because the future of thousands of students is at stake," they said.
The protestors said uninterrupted access to the Internet has become a lifeline for a majority of students in the tribal districts after Pakistan's Higher Education Commission (HEC) directed all universities to switch to online classes to limit the spread of COVID-19 in the country.
The protesters also said that it was their fundamental right to have access to information.
They said that Articles 19 and 19-A of the Constitution of Pakistan also guaranteed citizens' right to have access to internet facilities.
They also said students from the erstwhile Fata had been deprived of internet facility, adding that said the students of tribal districts were unable to compete with students of settled areas in studies due to the unavailability of modern education.
Their key demand included the provision of Internet services in Pakistan's tribal districts to pursue their studies online after universities across the country were ordered to shut down due to pandemic.