Stand-off between ECP, Governor KP further delays release of polls schedule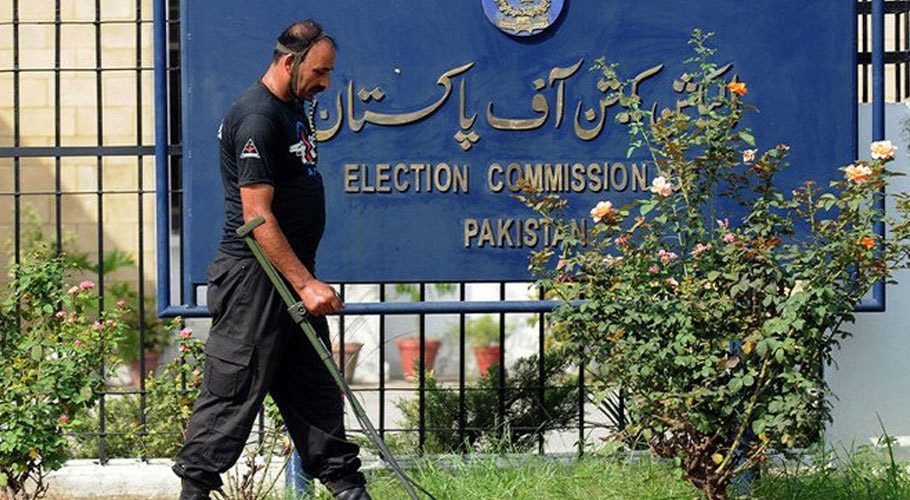 ISLAMABAD: An apparent stand-off between Governor KP Ghulam Ali and the Election Commission of Pakistan (ECP) has resulted in further delaying the issuance of election schedule for Punjab and KP after the dissolution of both assemblies in January.
The current impasse developed when the ECP reportedly registered its reservations over 'choice of words' made by Governor KP Ghulam Ali in his letter to the electoral watchdog for holding elections in the province.
In the light of Supreme Court's orders issued on March 1, the ECP had written a letter to Governor Ghulam Ali, a close relative of JUIF leader Maulana Fazlur Rahman, seeking date for holding elections in the province.
Also read: Supreme Court orders ECP to hold elections in Punjab and KP within 90 days 
After almost three days, the Governor responded to the letter, inviting the commission for consultations on the elections in Khyber Pakhtunkhwa on March 7 or 8.
The KP Governor had reportedly written the letter to the ECP and instructed it to come to the Governor House with complete preparations for the meeting being held tomorrow (Wednesday).
The ECP rebuked the governor and asked him to keep himself limited to his responsibilities and order of the Supreme Court of Pakistan, adding that the governor should just confine himself to the date of the elections.
It said the governor has nothing to do with holding 'peaceful' elections, and that it could not consult him on law and order.
"The governor has no role in the Constitution except fixing a date for elections," the ECP sources said, adding a caretaker government and law enforcement agencies are bound to assist the commission.