Special court's formation in Musharraf's case illegitimate: LHC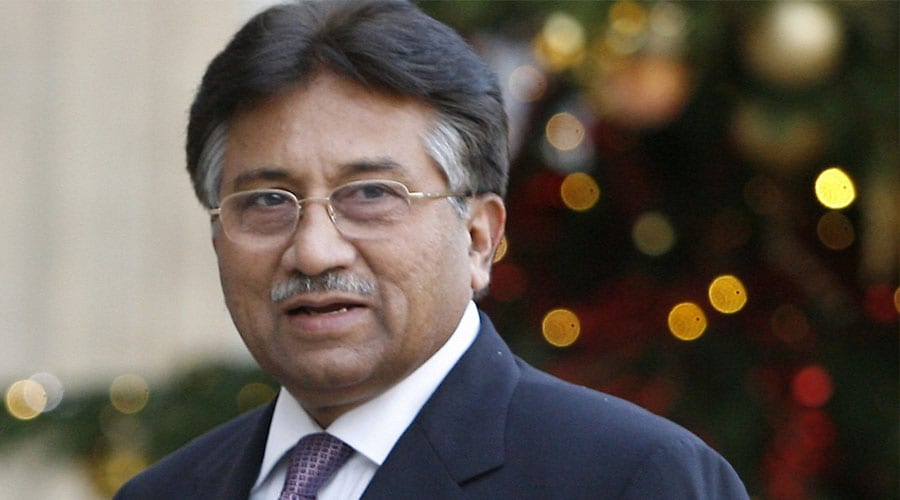 LAHORE: The Lahore High Court (LHC) has ruled that the formation of a special court over the high treason case against former president Pervez Musharraf was illegitimate.
The LHC conducted the hearing today in which it remarked that the formation of a special court that handed Musharraf the death penalty was not according to the law.
Musharraf was sentenced to death in the verdict by a special court on 17th December in the high treason case. The former president not accepted the verdict challenged it in the court again soon after the decision was announced.
He in his plea not only challenged the conviction but also the formation of the special court that handed him the death penalty was claimed.
The verdict made by special court pronounced Musharraf guilty of high treason and handed a death sentence.
The petition also challenged paragraph 66 of the special court's verdict, which read, "We direct the law enforcement agencies to strive their level best to apprehend the fugitive/convict and to ensure that the punishment is inflicted as per law and if found dead, his corpse be dragged to the D-Chowk, Islamabad, Pakistan, and be hanged for three days."
Read more: Special court issues detailed verdict of Musharraf's treason case
A special court in Islamabad found Musharraf guilty of high treason and handed him a death sentence for imposing a state of emergency on 3rd November 2007 under Article 6 of the Constitution.
The three-member bench of the special court headed by Peshawar High Court Chief Justice Waqar Ahmad Seth and comprising Justice Nazar Akbar and Justice Shahid Karim announced the verdict. The verdict was split 2-1.
The verdict which comprises 169 pages, stated that Justice Waqar Seth and Justice Shahid Kareem awarded death sentence to Musharraf while another member of the bench Justice Nazir Akbar had announced to set Pervez Musharraf free of the charges. He is currently in Dubai.