Sindh ministers meet Islamic scholar Shehenshah Naqvi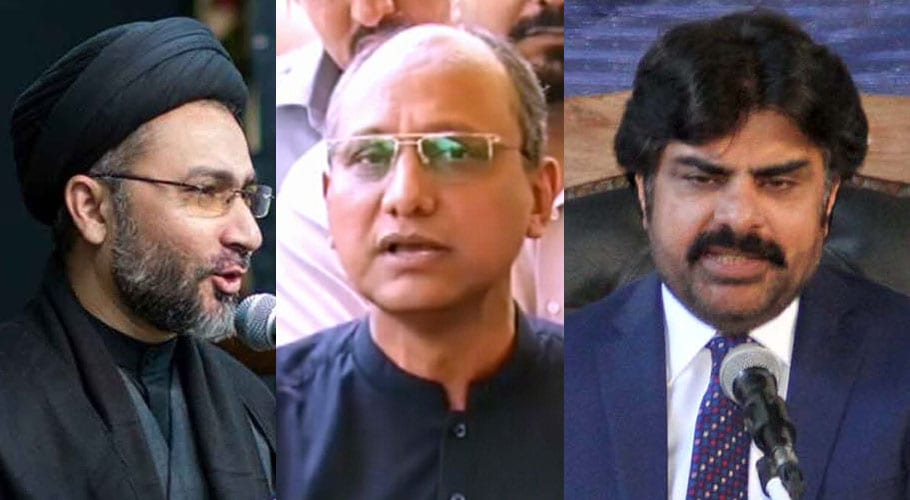 KARACHI: The Sindh government is expediting efforts to consult prominent Islamic scholars to take them confidence over the preventive measures against the novel coronavirus in religious gatherings.
In this regard, provincial minister of Sindh for Local Government Syed Nasir Hussain Shah, Sindh Education Minister Saeed Ghani and Adviser to Sindh Chief Minister on Law and Environment Murtaza Wahab have met Islamic scholar Shehenshah Hussain Naqvi.
During their meeting, the government representatives briefed Shehensha Naqvi about the steps taken by the Sindh government against the coronavirus and the facilities provided at the isolation wards and medical centers.
On this occasion, Syed Hussain Naqvi appreciated the security measures taken by the Sindh government and assured the full support of the state. He also offered volunteer staff and support services at quarantine in Sukkur.
Read more: Murtaza Wahab criticises Wasim Akhtar over Karachi's situation