Sindh govt imposes section 144 on Clifton beach to cleanup waste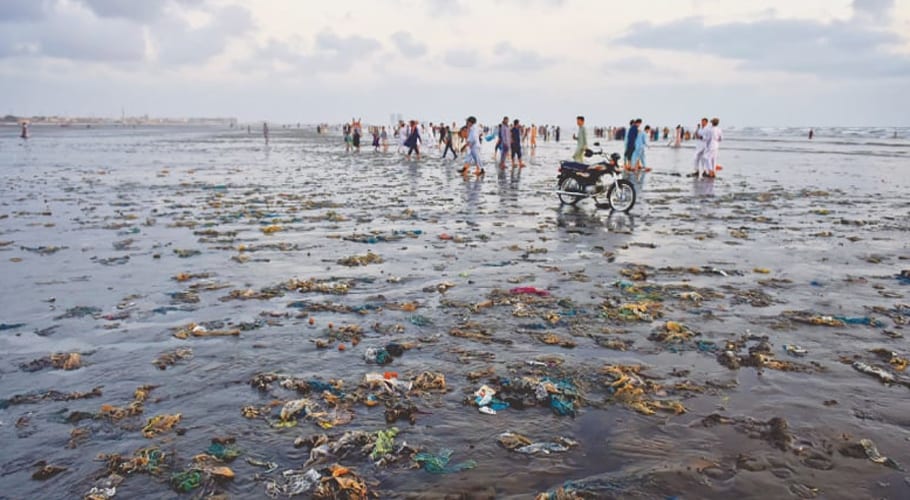 KARACHI: Sindh government has imposed Section 144 in the Clifton beach area as the efforts to clean up the hazardous waste that has piled up in the past two days.
Senior Superintendent of Police in South Karachi on Tuesday said that strict action would be taken against those responsible for dumping hazardous waste on the Sea View beach in Clifton.
Hospital waste, cloth drenched in blood, and several open-needle syringes, have washed up on the shore and pose a severe health hazard for the citizens visiting the beach in the rainy weather.
Earlier today, Shaniera Akram, the wife of former cricketer Wasim Akram, took to Twitter to share the images from the beach in a bid to force authorities to clean-up the area.
In a series of tweets posted on earlier Tuesday, Shaniera stressed that the media should broadcast the images of the garbage piled up on the beach, as it has a duty of care to protect the lives of the people of Karachi.
Shaniera tweeted, "I have walked on Clifton beach every day for the last four years and I have never been scared until today. This beach needs to be shut down now."
I have walked on Clifton beach everyday for the last 4 years and I have never been scared until today. This beach needs to be shut down now

— Shaniera Akram (@iamShaniera) September 3, 2019