Ship carrying 50,000 metric tonnes of Russian wheat arrives at Gwadar port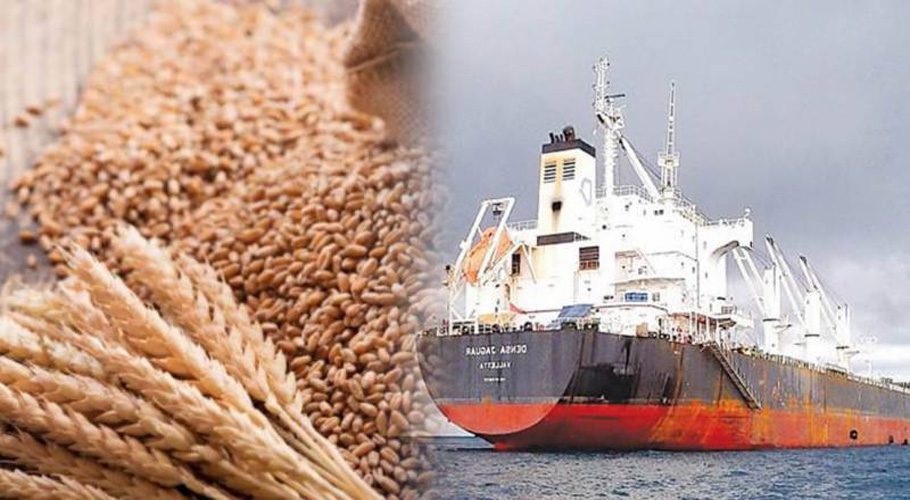 ISLAMABAD: The first ship, carrying 50,000 metric tonnes of wheat from Russia to Pakistan has arrived at the Gwadar port.
The Economic Coordination Committee (ECC) of federal cabinet last year accorded its approval for the import of 450,000 metric tonnes of wheat from Russia. 
The approval, for the import of wheat at 372 dollars per metric tonne from February till March, was given after last year's deadly floods washed away standing crops on hundreds of thousands of acres in Pakistan. 
Gwadar Port Authority (GPA) Chairman Pasand Khan Buledi said that the first ship reached Gwadar port carrying 50,000 metric tons of wheat. 
Pakistan will be importing the remaining 400,000 metric tonnes of wheat from Russia through eight other cargo ships.  
"Arrangements had already been made under an agreement between Trading Corporation of Pakistan (TCP) and the Gwadar International Terminal Limited (GITL) to handle the wheat import," Buledi added. 
Besides wheat, Pakistan this year signed agreements with Moscow to import cheap oil and gas as the South Asian country struggled to meet its energy needs due to a severe forex crunch.