Sharif's family has no role in future politics: Sheikh Rashid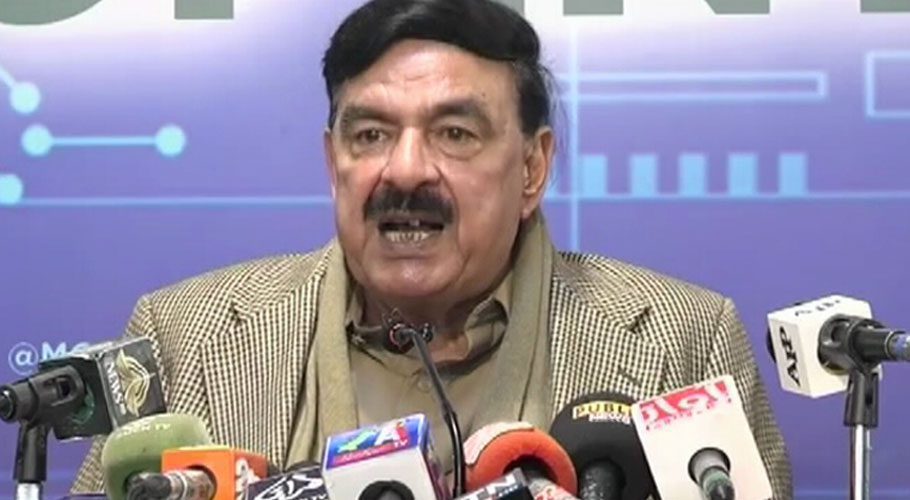 ISLAMABAD: Minister for Interior Sheikh Rashid Ahmad on Friday asserted that Nawaz Sharif family has no role in the country's future politics, advising them to avoid the further wait for any good opportunity.
Addressing a press conference in Islamabad, the federal minister said that no drastic change was happening in the country's politics without Nawaz Sharif, reiterating that all 'four Sharifs" had no further role in the politics.
"The ruling Pakistan Tehreek-e-Insaf (PTI) would complete its tenure," the interior minister said, expressing the confidence that it will also return again for the next tenure.
Sheikh Rashid added that opposition parties were in a state of disappointment and stress as against their wishes, the present government was successfully running the state affairs. "The government had already completed its three and half year tenure while the opposition need further warm-up time," he added.
"The opposition has been saying since last year that PTI is going to lose power, but it should clear any misunderstanding about the government. Prime Minister Imran Khan is so lucky to have got such incompetent and ineffective opposition," he added.
The minister went on to say that the present opposition had no vision to understand the prevailing situation and they had selected the wrong time for holding the protest. "They already lost their time and now they will get nothing but to spoil time," he added.
Pak-Afghan border fencing
Talking about the border fencing issue, Rashid said that the remaining fencing of the Pak-Afghan border would be completed with the consent of the neighbouring country, stating that "they are our brothers".
Rashid said that around 2,600 kilometres of the border had been fenced and expressed the hope that the remaining 21km would be completed "with the consent of our brothers".
Pakistan has fenced most of the border des­pite protestations from Kabul, which has contested the British-era boundary demarcation that splits families and tribes on either side.
Over the past few weeks, videos have surfaced on social media purportedly showing Taliban fighters uprooting a portion of the fence along the Pak-Afghan border, claiming that the fencing had been erected inside Afghan territory.