Shahzad Akbar admits administrative failure in Lahore motorway rape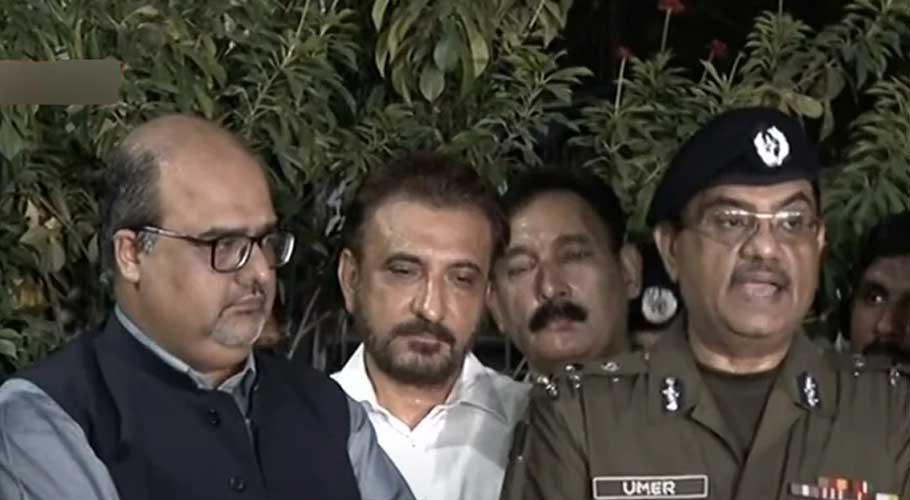 LAHORE: PM's Adviser on Accountability, Shahzad Akbar today (Thursday) has admitted the government's administrative failure in yesterday's Lahore motorway gang-raped.
"There is some administrative failure that we must admit since it took place on the link road that connects the two motorways," he said while addressing a press briefing along with CCPO Lahore Umar Sheikh.
The accountability advisor, however, vowed that the culprits will be apprehended at all costs. Shazad Akbar also defended the Lahore CCPO's statement after the official blamed the rape victim for her choice of route.
"I see an unneeded controversy was created out of the Lahore CCPO's earlier statement," said Akbar. "I have spoken to him about it, he will tell you himself what he meant by it," he added.
However, he said that it was the government's responsibility to ensure that roads, motorways, streets and highways were safe for men and women to travel. "If such cases take place, it is also the government's responsibility to arrest the culprits," he added.
When asked about the person who had filed the complaint, he denied disclosing the identity of the victim or the person who had filed the case. "It is not appropriate," he remarked.
He further said, "We all have mothers, daughters and sisters," and urged the media to keep the identity of the victim secret even if they get to know about it.
Meanwhile, CCPO Lahore Umar Sheikh told media that expert foot trackers had been brought in to help with the investigations. "Investigation is a patient process and it takes time to identify the real culprits of a crime," he added.  
CCPO Lahore further revealed that the culprits had bled when they had broken the car's window. "We have collected the blood samples and sent them to the laboratory for tests," he added.
Responding to criticism, Umar Sheikh said that he was hurt over the incident hence he had suggested that precautions should be taken. "I have said that this is our responsibility, and we will solve it," he concluded.