Senior journalist Absar Alam injured in armed attack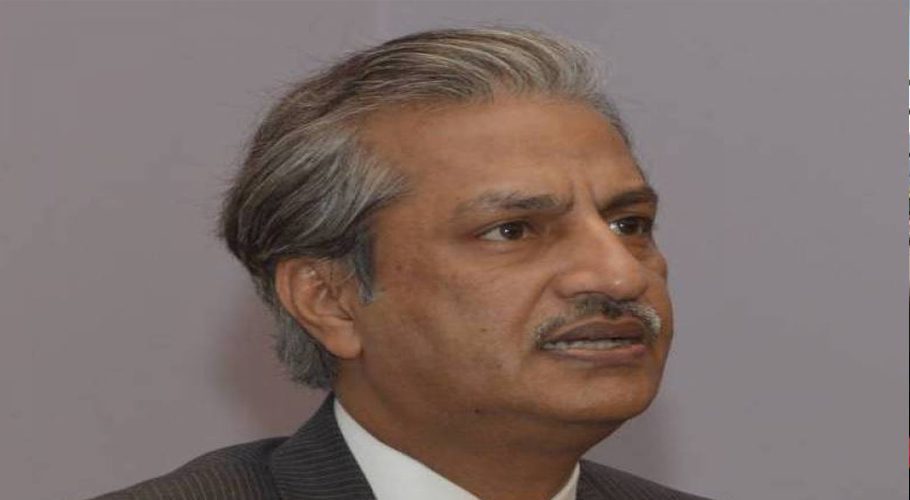 ISLAMABAD: Senior journalist and former chairman of Pakistan Electronic Media Authority (Pemra), Absar Alam was shot and injured in Islamabad on Tuesday.
In a video shared by journalist Asad Toor, Alam can be heard saying he was shot at while he was walking outside his home.
#BreakingNews: Senior journalist and ex chairman #PEMRA @AbsarAlamHaider shot outside his home. Strong condemnable and everybody praye for Absar Sahb. pic.twitter.com/iHcCEtZZhD

— Asad Ali Toor (@AsadAToor) April 20, 2021
Meanwhile, Federal Minister for Information and Broadcasting Fawad Chaudhry condemned the incident in a message on Twitter, adding that the police had been asked to investigate the attack.
ابصار عالم پر قاتلانہ حملے کی شدید مذمت کرتے ہیں، پولیس کو واقعہ کی فوری تحقیقات کا کہ دیا ہے جوں ہی تفصیلات سامنے آئیں گی میڈیا کے سامنے رکھیں گے ،

— Ch Fawad Hussain (@fawadchaudhry) April 20, 2021
Police said that the veteran journalist was attacked when he was in F-11 Park for the evening walk, adding that he received a bullet in his abdomen. Alam has been shifted to the hospital for treatment. Doctors said the injured is out of danger. 
Absar Alam was appointed as chairman of the Pakistan Electronic Media Regulatory Authority (PEMRA) in 2015.
Alam has been associated with various newspapers and television channels. He worked for an English-language daily for a decade in different capacities – as correspondent as well as a resident editor.
He is counted among top investigative reporters. He had reported on diverse topics: terrorism, economics, politics, foreign policy, human rights and violence.
He covered the devastating 2005 earthquake in Kashmir for The New York Times. He has also been reporting on the US-led War on Terrorism after the 9/11 attacks for The Boston Globe.
Alam has diverse experience in journalism. He has also been the Pakistan correspondent for the Egyptian news website Al-Ahram and the Japanese newspaper Tokyo Shimbun since September 2001.
Since 2009, he has also been heading a private welfare organization, the Foundation Open Society Institute Pakistan, which works for primary education, accountability, legal empowerment of the poor and protection of journalists.