Scam of thieving students' refundable fees exposed in KU
KARACHI: A three-member group, headed by Kashif, Director of Finance Office Karachi University, has been found thieving the refundable fees of students by reopening the cheques illegally. The scandal came to the fore when two students lodged a complaint with the Vice-Chancellor, after which new cheques were issued to the affected students. 
As per details, another disgusting scam has been uncovered in the office of the Director of Finance at Karachi University, which has also been reported to the Anti-Corruption Establishment, after which an inquiry is likely to be held soon against the involved group.
According to the documents, two students  Saim Mohammad Tariq son of Syed Mohammad Tariq, and Syed Danyal Hussain Chishti son of S. Tajmal Hussain had submitted their examination forms for B.Com examinations on February 7, 2020. But examination department rejected their applications. After that, both students applied for a refund of Rs. 9600 deposited as examination fee.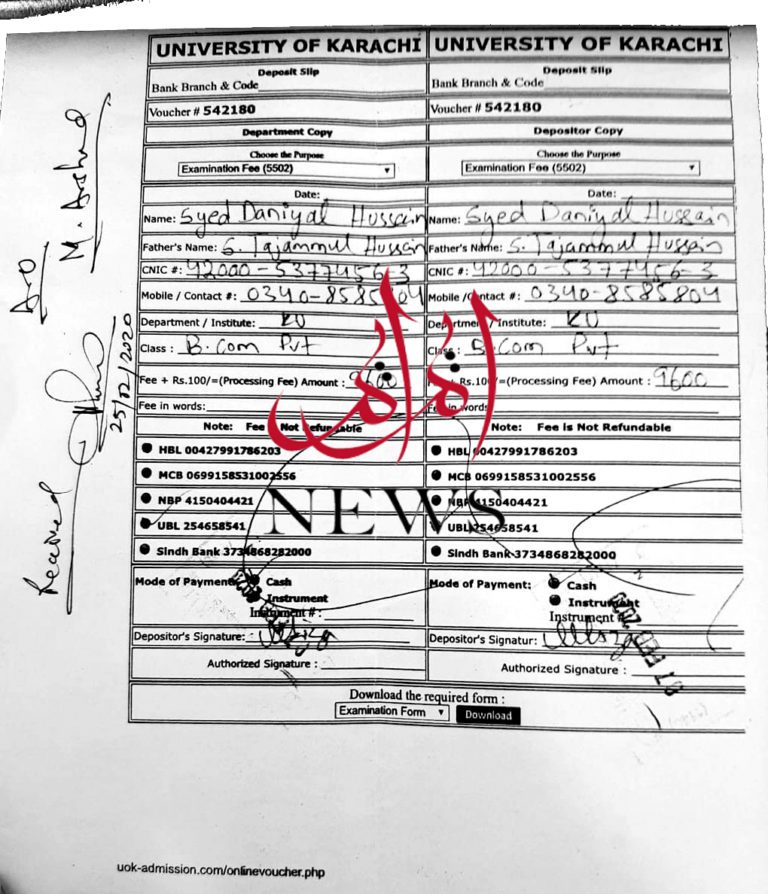 The mafia operatives in the accounts department harassed the students for several months, due to which the students could not pursue the case for some time and the mafia members thought that the students would not return for a refund, so, their cheques were handed over to Chief Accountant Qamar Iqbal for reopening and later the mafia cashed the same with the fake signature of the students and usurped the amount.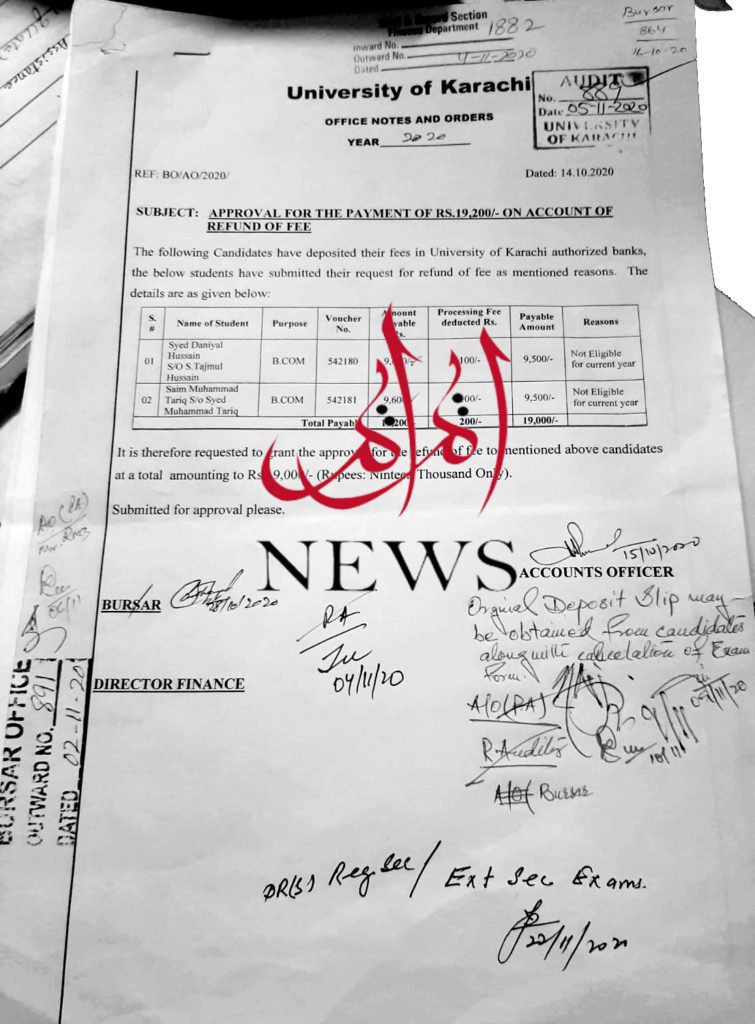 Later, when both the students came back for their money, they were told that they had received the cheques. When both the students demanded to show them the receipts, their fake signatures were shown.  On this, the students complained in writing to the chancellor, after which the case came to light again and the mafia pressured the students to take the cash and remain silent, but both the students did not come under their pressure and demanded a refund under the original procedure instead of cash. After which both the students were issued new cheques.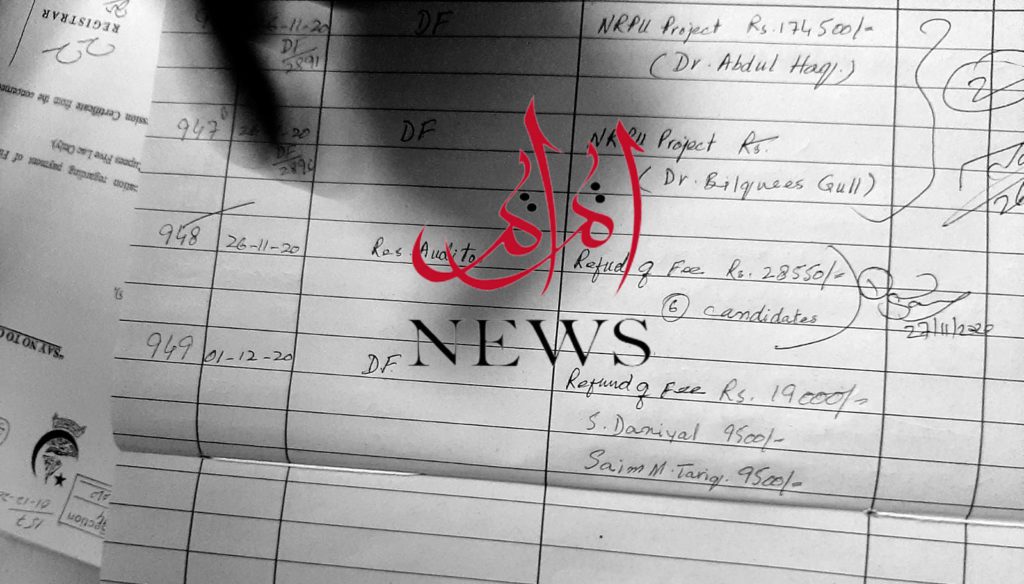 It should be noted that the said cheques had been squandered by the mafia, but so far no action has been taken against them. According to sources, so far hundreds of cheques have been squandered in this manner. Candidates get tired of visiting Karachi University for refunds and the mafia usurped the cheques after opening them with the help of the Chief Accountant.
The chief of the mafia is influential because he is very closed to the Director Finance, so no one can say anything to him.