Saeed Ghani assures to resolve complaints of animal waste disposal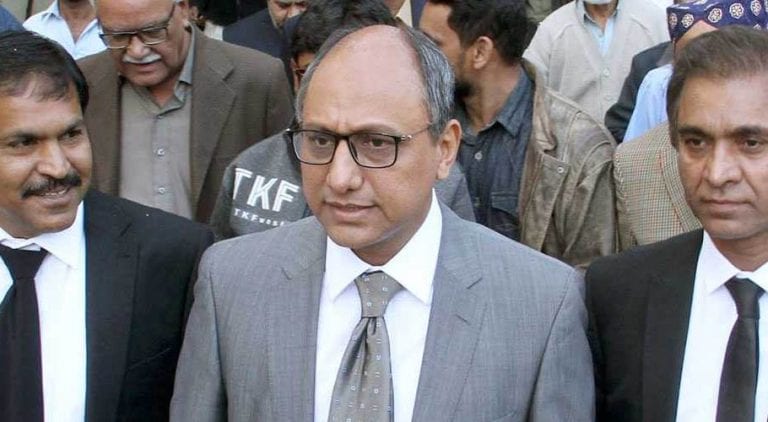 KARACHI: Provincial Minister Saeed Ghani on Sunday said the problems faced due to dumping offal of sacrificial animals on Eid-ul-Azha are being resolved due to the joint efforts of Mayor Karachi, chairmen of district municipalities and other institutions. 
The minister was addressing a press conference with Mayor Wasim Akhtar and District Chairman Rehan Hashmi at District Central after visiting District Korangi, East, West and Central accompanied by senior officials of the Sindh Solid Waste Management Board (SSWMB).
He said that complaints have been received in some districts regarding waste disposal due to non-availability of required number of vehicles by contractors. He said many people have dumped offal in public places and not dumpsters making it difficult to collect from there.
Saeed Ghani said that on the instructions of Sindh Chief Minister Murad Ali Shah, the cabinet ministers including him were reviewing the process of garbage disposal in different districts of the province. The chairmen of these districts, municipal commissioners, secretaries of local bodies and other senior officials were also present. 
He said he has inspected works in different districts and has received complaints of lack of machinery. He said the Solid Waste Management Board did not take complete steps before Eid which caused problems and the cleanup operation was being held till midnight.
He said that the mayor has expressed reservations regarding Sindh Solid Waste Management Board but closing down the institutions is not the solution.  He said that Sindh government was taking all necessary steps to improve institutions and all concerned officers were being questioned for resolving grievances.
When asked about the federal government's deployment of National Disaster Management Authority (NDMA) and Frontier Works Organisation (FWO) teams to clean the drains, he said the prime minister was unaware of the situation in Karachi and took notice after four days.
He appreciated that NDMA has come to Karachi while have been given the task of cleaning stormwater drains and clearing rainwater on Shahrah-e-Faisal. He said the cleaning work has been started with assistance from the World Bank, in which KMC and Mayor of Karachi are also on board. 
Karachi Mayor Waseem Akhtar said that several meetings were held with Sindh Local Government Minister and he had instructed the officials of SSWMB three days before Eid-ul-Azha which were not complied with and the organisation should be shut down if they are unable to fulfill their duties.