Rowdy Riders to hold female bike rally on 21 November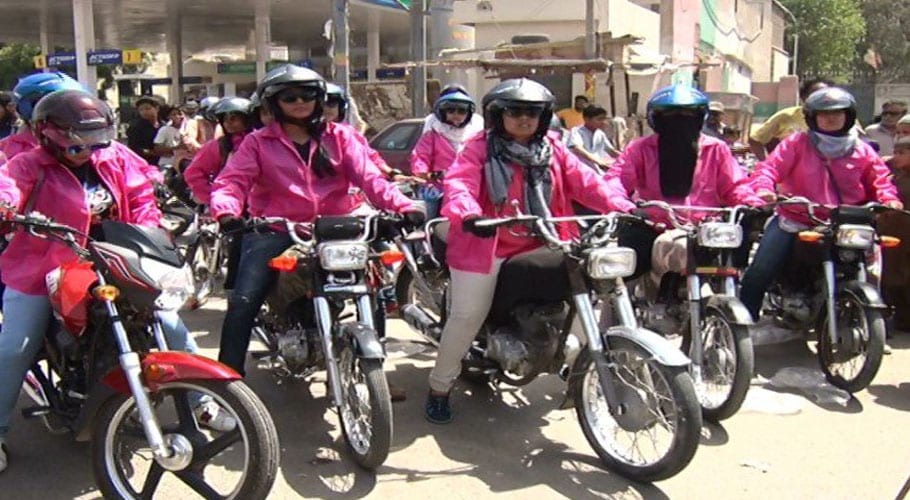 KARACHI: Rowdy Riders will organize a female bike rally on 21 November in order to push for a message of female empowerment and a life of independence.
Marina Syed the head of Rowdy Riders recently made waves on social media for performing death-defying stunts on a heavy bike becoming Pakistan's only female to have performed risky stunts on a heavy motorbike.
Marina has now set her eyes on young Pakistani females who love riding bikes but have access to no platform that can teach them the basic skills required to ride and maneuver a bike.
She is starting a small private platform that will teach young Pakistani girls all about motorcycles in hopes of turning their fears around and giving them enough knowledge to ride a bike.
Marina and her group of bikers have already started their operations in Karachi and are encouraging females of all ages to enroll in their private schools.
She said, "Being the Owner of Rowdy Riders I am organizing a rally along with my team members on 21st November 2020 in which we will be covering the following route BBQ Tonight to Nishar e Pakistan".
"Our Main Purpose is to support Women Empowerment. I would like to urge all the women to take part in this rally and make this rally a thousand times better than the previous," she added.