Renowned religious scholar Allama Syed Zameer Akhtar Naqvi passes away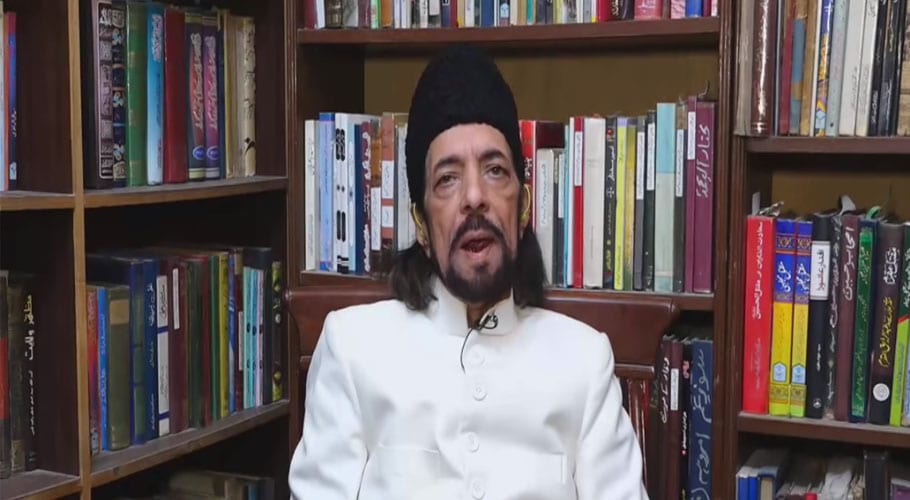 KARACHI: Renowned religious scholar Allama Syed Zameer Akhtar Naqvi has passed away in Karachi due to a heart attack on Sunday.
According to sources, Allama Zameer Akhtar Naqvi was shifted to Aga Khan Hospital last night.
The body of the deceased will be shifted to Ancholi Imambargah today, family sources told. The funeral prayers of famed religious scholar will be offered today after Magrib at Ancholi Imambargah in Karachi.
Akhtar was born in Lucknow, India in 1944 to Syed Zahir Hasan Naqvi and Syeda Mohsina Zahir Naqvi.
He studied at the Hussainabad School (matric) and Government Jubilee College, Lucknow, India (inter). Allama Zameer Akhtar Naqvi received his graduate degree at the "Shia College Lucknow".
Akhtar was an author on more than 300 books in various fields, including literature, culture, religion, philosophy, logic, journalism, sociology, science, oratory, and language.
His birth name was Zameer Hasan. In 1967, he migrated to Pakistan and permanently settled in Karachi.
His lectures are based on such as science, philosophy, history, and computer technology, and sometimes also include more diverse subject matter including flexibility, evaluation, future telling, contemporary issues, and current affairs.
He was the president of Mir Anees Academy and editor-in-chief of quarterly magazine Al-Qalam.
His latest books, including History Of Shite (2011). 
The Great Work of Moula Ali (A.S) for Islam (2011). The greatness of Hazrat Abu Talib(A.S) (2011). Swearness of Quran (2011). Knowledge Is Life (2011). The End OF Killers of Imam Hussain(A.S) (2011)
Awards
In 1980, on the compilation of the book 'Josh Malih-Abadi's Marthiyah', Mir Anees Award was awarded.
In 1999, Commonwealth award, London by Anjuman-e-Farogh-e-Aza.