Rafael Nadal plans to play Wimbledon after recovery from foot treatment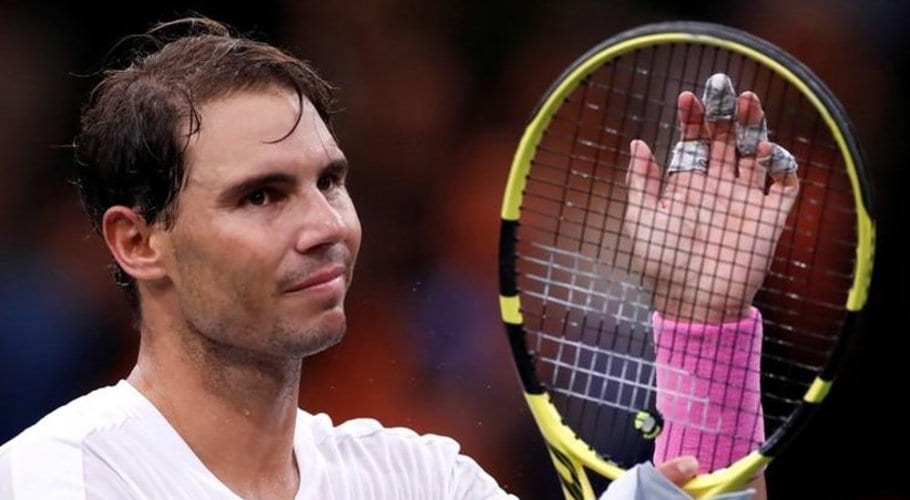 Legendary Spanish tennis player Rafael Nadal stated that he expects to compete at Wimbledon after receiving treatment for his chronic foot ailment.
The 22-time Grand Slam champion has previously stated that if he needed anaesthetic injections in his left foot, he would stop playing.
However, the Spaniard had treatment for nerve pain last week and intends to compete in Wimbledon, scheduled to kick off on June 27.
"The last week of training tells me there is a chance," Nadal said, according to BBC Sports.
"My intention is to play at Wimbledon."
The two-time Wimbledon winner has been working on his conditioning on Mallorca's grass courts in preparation for Wimbledon.
Read more: Shadab shines as Pakistan complete whitewash over the Windies
Nadal suffers from Muller-Weiss syndrome, a rare degenerative ailment that affects the bones in the feet, and felt his career was ended last year because of it.
He did, however, begin the year with a bang, winning the Australian Open for a men's record 21st Grand Slam victory.
Last month, he went on to win a record-tying 14th French Open title, but he required numerous injections in his foot throughout the event.
After returning from Paris last week, Nadal underwent radiofrequency ablation treatment, which involves heating the nerve to relieve long-term pain