Qureshi warns India of befitting response for any 'misadventure'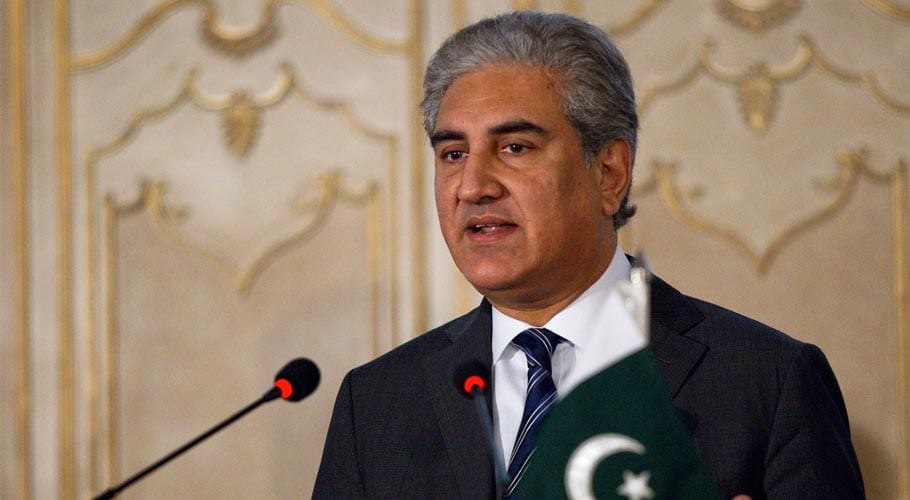 ISLAMABAD: Foreign Minister Shah Mahmood Qureshi has warned India to refrain from launching any attack on Pakistan, saying Pakistan would respond with full force if New Delhi embarks on any "misadventure".
Talking to a private news channel Qureshi said that India was plotting an attack on Pakistan to divert attention from a recent deadly clash between India and China in a disputed area of the Himalayas that killed at least 20 Indian soldiers.
He further said that India, after being beaten and "embarrassed" by China in the Himalayan incident, was trying to "find excuses for a false flag operation" against Pakistan.
He said, "India also can do anything in Kashmir to divert the world's attention from its deteriorating economy."

Pakistan has informed UN General Secretary, P5 countries besides raising this issue on other forums,  Qureshi explained.
Condemning the deplorable targeting of innocent civilians by the Indian occupation forces, he underscored that such senseless acts are in clear violation of the Ceasefire Understanding and are also against all established humanitarian norms and professional military conduct.
The foreign minister said, "These egregious violations of international law reflect consistent Indian attempts to escalate the situation along the LoC and are a threat to regional peace and security."