Qureshi demands PM to clarify Dar's statement about nuclear program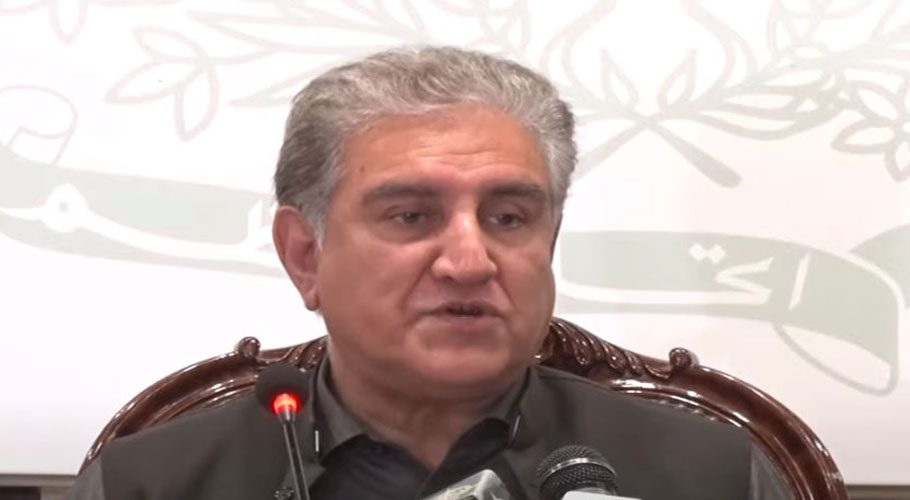 Pakistan Tehreek-e-Insaf (PTI) leader Shah Mahmood Qureshi has said the Prime Ministr Shehbaz Sharif must provide a clarificiation about Finance Minister Ishaq Dar's statement about the country's missiles and nuclear arsenal.
Addressing a press conference in Islamabad, the former foreign minister said questioned why the finance minister had to make the statement in a senate session.
Ishaq Dar had told a special session of the senate that Pakistan's missiles could not be a point of negotiation to secure a bailout from IMF.
Qureshi also said that since it was a sensitive matter, it was Foreign Minster Bilawal Bhutto who should have made a statement. However, Qureshi said, Bilawal was busy touring the world to try and build a personal image for himself.
He also said that Pakistan's nuclear program was not only safe but also met all international safety requirements. He added that the weapons were acting as a successful deterrent as there had been no war since Pakistan had gained them. He also said that, India, being run by the RSS' ideology, had nefarious designs on Pakistan's nuclear program.
He added that PTI would not let any harm come to Pakistan's strategic assets.
He also demanded that a joint session of the parliament be called to discuss the matter.