PSX benchmark 100-index gains 115.65 points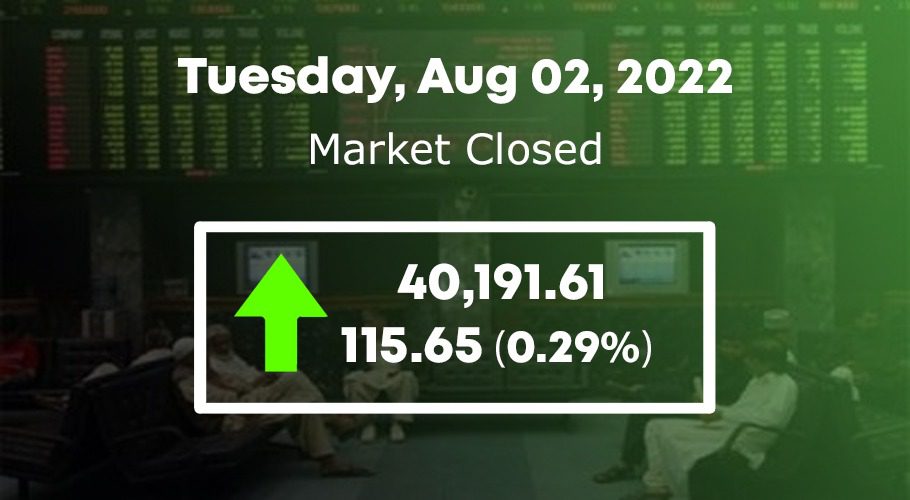 KARACHI: The bears and bulls locked horns at the Pakistan Stock Exchange (PSX) on Tuesday as the KSE-100 index traded on both sides of the fence, but closed with a gain of over 100 points as players cherry-picked stocks that lost valuation earlier.
The benchmark KSE-100 index kept oscillating between red and green zones, touching intra-day high and low of 40,458.09 and 39,762.50 points. 
The bullish trend was driven by the appreciation of the rupee against the US dollar and the confirmation that Pakistan has fulfilled all prior actions necessary for the dispersal of the International Monetary Fund's loan tranche.
At close, the benchmark KSE-100 index closed at 40,191.61 points with a gain of 115.65 points or 0.29%.
Meanwhile, main board activity remained decent although healthy volumes were observed in the third-tier stocks.
Sectors contributing to the performance included fertiliser (+73.6 points), chemicals (+46.8 points), cement (+35.6 points), refinery (+10.5 points) and automobile assembler (+9.1 points).
Shares of 327 companies were traded during the session. At the close of trading, 191 scrips closed in the green, 105 in the red, and 31 remained unchanged.
Overall trading volumes rose to 217.50 million shares compared with Monday's tally of 110.42 million. The value of shares traded during the day was Rs6.32 billion.