Police tries to disperse demonstrators by using water cannon in Karachi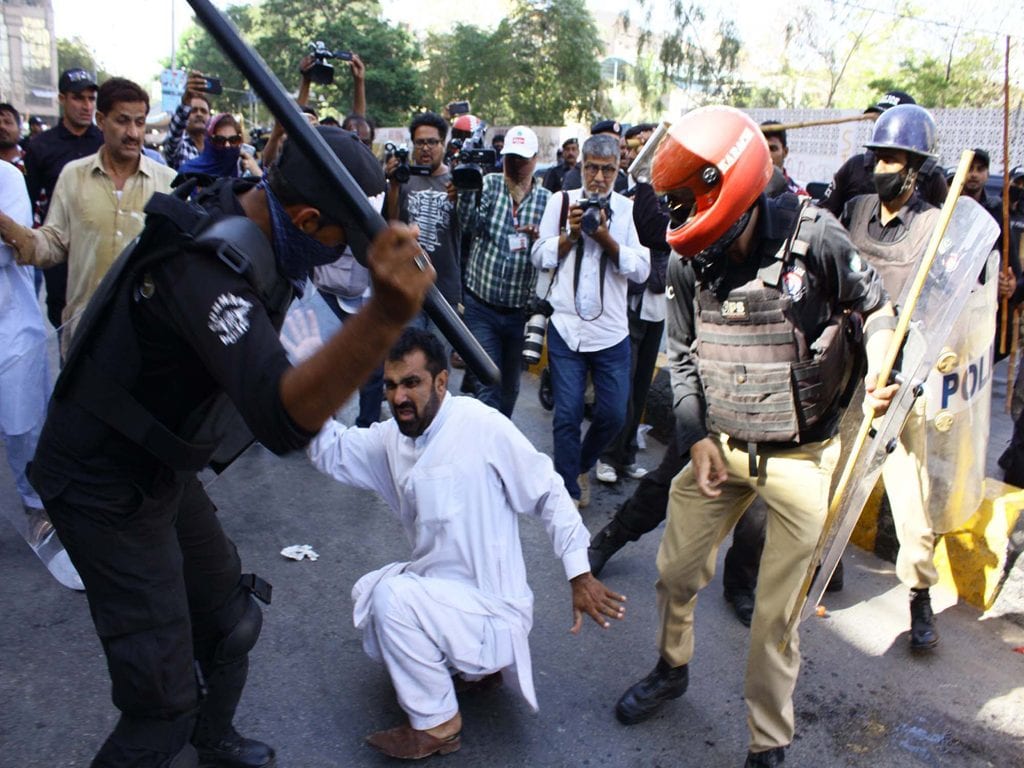 KARACHI: The removed teachers from across the Sindh were protesting against their removal from the official positions. Police charged baton and tear gas to disperse the demonstrators when they tried to reach CM house.
The protestors, mainly the teachers from across the Sindh were demonstrating in front of Karachi Press Club for what they called "an unfair dismissal." The teachers were removed from their positions after the Sindh Government announced that the educators will have to pass Sindh Public Service Commission's test to qualify for the position.
The protestors urged the Government of Sindh to revisit their recruitment policy, as they have already passed the recruitment exams supervised by IBA examination department. When the teachers did not get their desired response from the Government, they attempted to march towards the Chief Minister's house.
Police initially tried to stop them but, when they resisted the law enforcement agency was forced to resort to charging baton and, used tear gas and water cannon to disperse the protestors.
 In the morning, Pakistan Muslim League Functional's elected Parliamentarian visited the protestor's and assured them that their voice will be raised in the Parliament, but, no official from Sindh Education Department visited the protestors at Karachi Press Club.