Police arrest 15 primary suspects in Khanewal lynching incident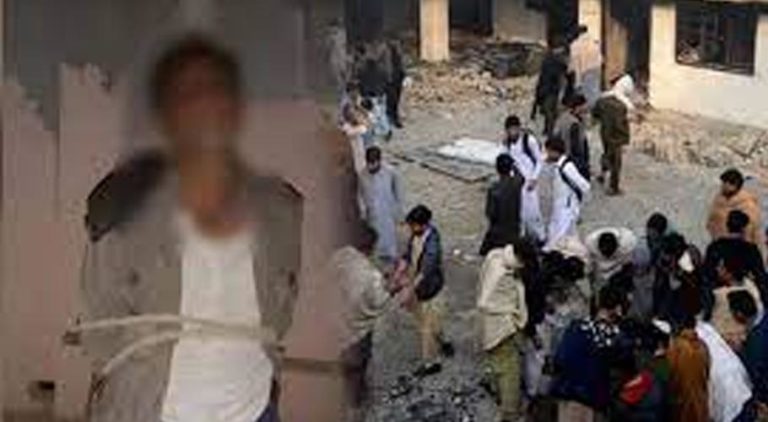 LAHORE: Punjab police said that officials had arrested 15 primary suspects in the Khanewal Lynching case.
A middle-aged man was stoned to death by a mob in Jungle Dera village of Khanewal district's Mian Channu on Saturday. The victim claimed innocence but the villagers first hanged him with a tree and then hit him with bricks until he died.
In a tweet, police said that 85 citizens had been detained so far and the process to identify further primary suspects was underway.
"Raids are being conducted to arrest more suspects," police said.
In a statement, the Punjab police spokesperson said that the arrested individuals were seen torturing the victim with sticks and hurling bricks in videos of the incident. He added that the suspects had been charged with heinous offence and terrorism.
"Work in underway to identify and arrest more suspects with the help of CCTV footage," he said, adding that officials were also conducting raids.
"The Punjab inspector general and chief minister are personally overseeing the operation," the spokesperson said, adding that those who take the law into their own hands would be punished under the law.
Read more: PM vows 'zero tolerance' over mob lynching incident in Mian Channu
Earlier, Punjab Inspector General of Police Rao Sardar Ali Khan submitted a preliminary report of the incident to Punjab Chief Minis­ter Usman Buzdar.
According to the report, a case was registered against 33 suspects and 300 unknown persons while sections related to heinous crimes and terrorism were also added.
The report said a forensic analysis of the incident's footage would help identify the culprits and determine their role.