PM summons summary for cut in petroleum prices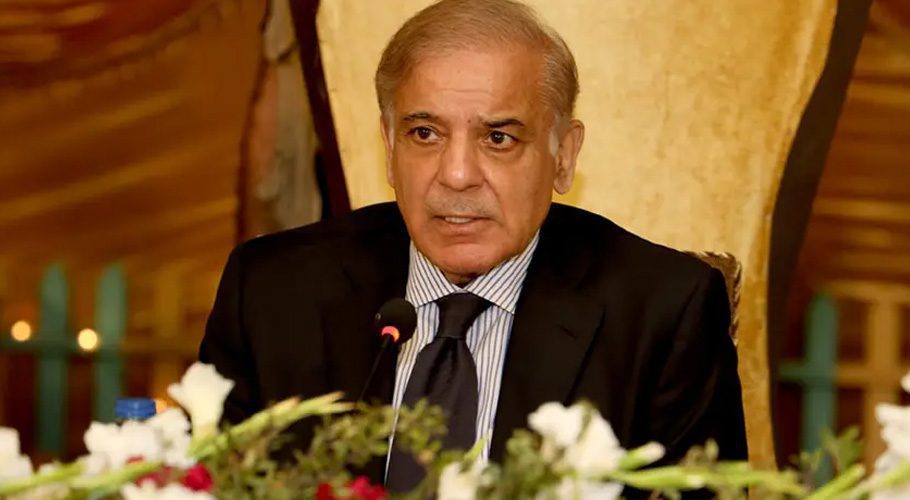 ISLAMABAD: Prime Minister Shehbaz Sharif on Tuesday summoned a summary from the Ministries of Finance and Petroleum to reduce the price of petroleum products after the oil price decreased in the international market.
The PM summoned a summary for a reduction in oil prices while chairing a meeting at the PM Office. The meeting was attended by officials from OGRA and other ministries and departments
"People have made sacrifices they should reap the benefits of this," PM was quoted by Information Minister Marriyum Aurangzeb on Twitter. She also quoted the PM as saying that the people have gone through difficult times and it is their right to get the "complete benefit" of the price reduction.
"The price reduction seen internationally should be transferred to the people with full transparency," said the PM. He assured the nation that his government will continue to work to reduce the inflation that was imposed due to the actions of his predecessor.
وزیراعظم شہباز شریف کا بڑی عید پر عوام کو بڑی خوش خبری دینے کا فیصلہ وزیراعظم کا عالمی منڈی میں تیل کی قیمتوں میں کمی کا پورا فائدہ عوام کو منتقل کرنے کا بڑا فیصلہ وزیراعظم نے وزارت پٹرولیم اور وزارت خزانہ سے تیل کی قیمتوں میں کمی کی سمری مانگ لی

— Marriyum Aurangzeb (@Marriyum_A) July 12, 2022
According to APP the PM  asked the ministries of finance and petroleum to present a summary to him for approval, adding that the people deserved relief after passing through difficult times.
He told the meeting that the government would reduce the oil prices transparently at par with the reduction in the international market, which according to the PM Office statement was a gift to the people on the occasion of Eid-ul-Azha.
He said the incumbent government would continue to providing relief to the people hit by the inflation caused by the previous government. By the Grace of Allah Almighty, the government will bring further eases to the people's lives, he added.
The meeting was attended by the senior officers of the Oil and Gas Regulatory Authority and the relevant ministries and departments.