PM Imran mediating with Iran on Trump's request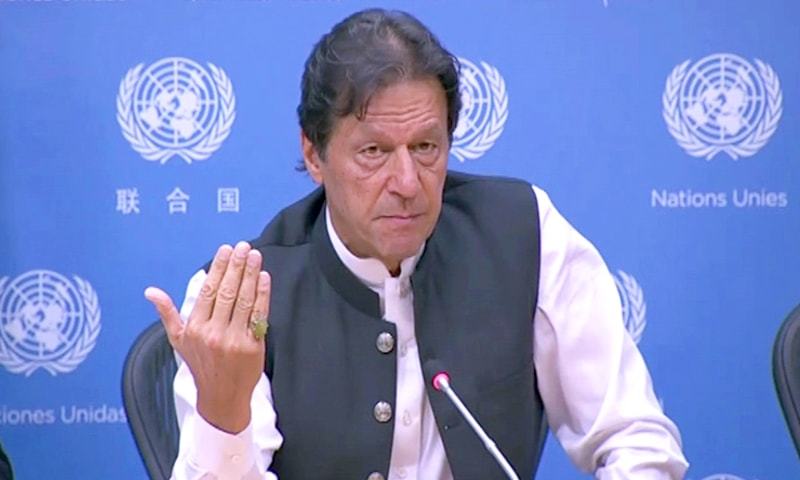 NEW YORK: Prime Minister Imran Khan said on Tuesday that US President Donald Trump had requested him to assist in deescalating the tensions with Iran.
Prime Minister Imran Khan is in New York to attend the United Nation General Assembly's annual session. He told the reporters that the US President Donald Trump has requested him to mediate with Iran. The Premier also added that he had already spoken with Iranian President Hassan Rouhani about peacefully resolving the dispute.
While addressing a press conference in New York, the premier said: "I immediately spoke to President Rouhani yesterday after the meeting with President Trump, but I can't say anything right now more than this except that we're trying and mediating."
Since May Last year, when Trump rejected 2015 nuclear deal and started to reimpose sanctions against Iran in a specified campaign of "maximum pressure," the relations between two countries have deteriorated. 
The U.S  blames Iran for conducting strikes on the world's biggest crude oil processing plant in Saudi Arabia on September 14 and has said they will present a proof to support their claim.
Prime Minister Khan said before coming to New York he had traveled to Saudi Arabia and spoke with Saudi Crown Prince who also requested him to speak with Rouhani.
When President Trump was asked about Imran's remarks, he said the premier would like to mediate, adding: "We have a very good relationship and there's a chance that that could happen".
"A lot of people would like to get us to the table. We'll see what happens but so far we have not agreed to a meeting," Trump said on a possible meeting with Rouhani while they are both in New York this week.