PM Imran congratulates newly US President Joe Biden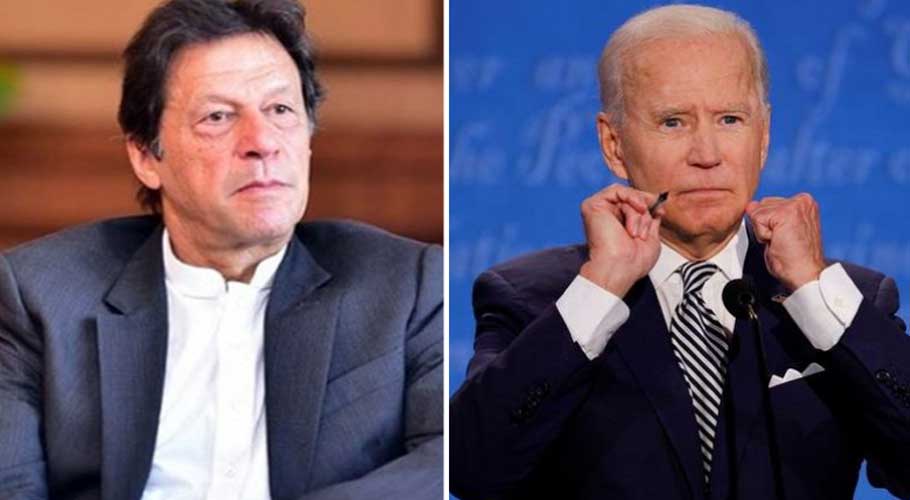 ISLAMABAD: Prime Minister Imran Khan has congratulated newly sworn in US President Joe Biden following his inauguration on Wednesday.
On a social media website Twitter, PM Imran said,  "Look forward to working with @POTUS in building a stronger Pak-US partnership through trade and economic engagement, countering climate change, improving public health, combating corruption & promoting peace in the region and beyond."
Democrat Joe Biden was sworn in as the 46th president of the United States at a solemn ceremony on Wednesday.
As per details, Biden, 78, took the oath of office from Supreme Court Chief Justice John Roberts at a solemn ceremony at the US Capitol which was slighted by the outgoing president and took place in the shadow of a raging COVID-19 epidemic.
Prior to Biden, Kamala Harris was sworn in as US vice president, becoming the first woman, the first Black person and the first Asian American to hold the office.
Democrat Biden has become the oldest US president in history at a scaled-back ceremony in Washington that has been largely exposed of its usual circumstance, due both to the coronavirus outbreak and security concerns following the January 6 riots in the US Capitol by Trump followers.