Parvez Elahi appointed PTI president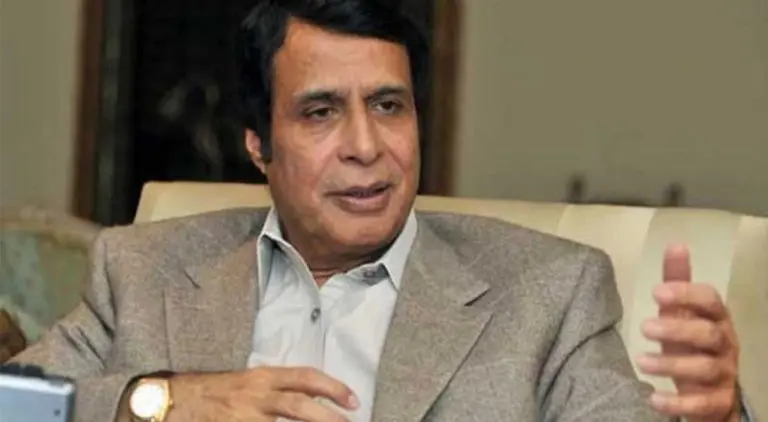 LAHORE: Former Punjab chief minister (CM) Chaudhry Pervaiz Elahi has been appointed as president of Pakistan Tehreek-e-Insaf (PTI), the party said on Tuesday.
A notification to this effect has been issued after an approval from former prime minister and PTI chairman Imran Khan.
"Ch Pervez Elahi is hereby, designated as President [of the] Pakistan Tehreek-e-Insaf," a notification available with Geo News and signed by PTI Chairman Imran Khan read.
عمران خان نے جتنی عزت مجھے دی اتنی کسی نے نہیں دی۔ ہم سب نے مل کر عمران خان کے ہاتھوں کو مضبوط کرنا ہے۔

— Ch Parvez Elahi (@ChParvezElahi) March 7, 2023
In response to the appointment, Elahi thanked the PTI chief and said that "no one has respected me like Imran Khan, and we all have to work together to strengthen him".
Late last month, the former Pakistan Muslim League-Quaid (PML-Q) leader and 10 other former MPAs of his party announced their joining the PTI.
Khan and Elahi enjoy strong connections as the former Punjab chief minister swore to stand by the ex-prime minister and assured they remained in power in Punjab — the key hub of the country's politics.
The change occurs while Punjab and Khyber Pakhtunkhwa head toward elections. While the date for the latter has not yet been set, the elections in the first will take place on April 30.