Pakistan to get first Covid-19 vaccine shipment by end of this month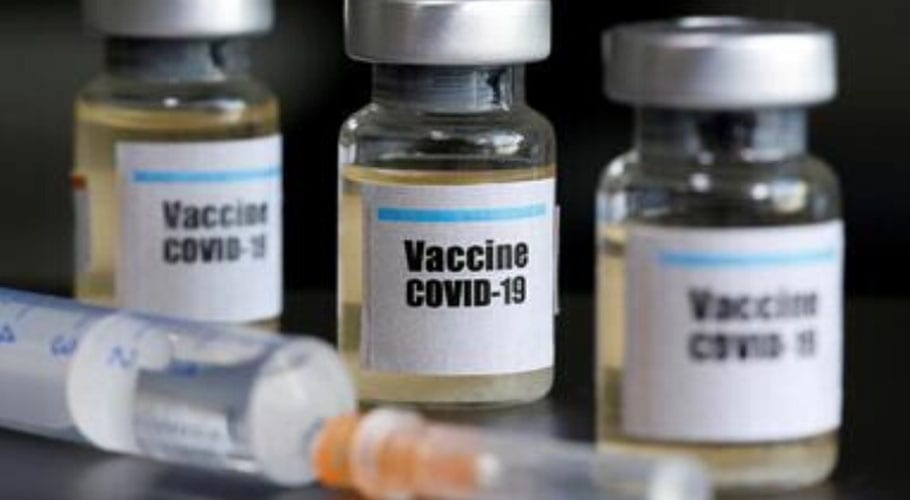 ISLAMABAD: Parliamentary Secretary for Ministry of National Health Services, Dr Nausheen Hamid has informed that the country will get the first Covid-19 vaccine shipment by the end of this month.
As per details, the Sinopharm vaccine for the deadly virus was approved by China last month, and also approved the first shot of their vaccine. Sinopharm is a state-backed pharmaceutical giant, currently in process of developing a more effective vaccine for the virus.
Dr Nausheen has said that the authorities have been working to immediately draft a database of all public and private medical health workers so that they can get the vaccine dozes during the first phase of the vaccine program.
Earlier, science minister Fawad Chaudhry had said Pakistan would purchase 1.2 million doses of coronavirus vaccine from China's Sinopharm.
"The Cabinet Committee has decided to initially purchase 1.2 million doses of the vaccine from the Chinese company Sinopharm, which will be provided free of cost to frontline workers in the first quarter of 2021," he said on Twitter.
کابینہ کمیٹی نے فیصلہ کیا ہے کہ ابتدائ طور پر چین کی کمپنی سائنوفارم سے ویکسین کی بارہ لاکھ Doses خریدی جائیں گی جو 2021 کی پہلی سہ ماہی میں فرنٹ لائن ورکرز کو مفت مہیا کی جائیں گی، پرائیویٹ سیکٹر اگر کوئ اور بینالاقوامی طور پر منظور شدہ ویکسین امپورٹ کرنا چاہےتو وہ بھی کرسکتا ہے

— Ch Fawad Hussain (@fawadchaudhry) December 31, 2020
The global epidemic coronavirus has claimed 48 more lives in Pakistan and the total death toll has risen to 10,558.
According to the National Command and Control Center, 2,435 new cases of coronavirus have been reported in 24 hours and the total number of affected people has reached 497,510. In the country, 453,828 people from coronavirus have recovered and the number of active patients is 33,124.
The highest number of deaths due to coronavirus was in Punjab where 4,221 people lost their lives while 3,670 died in Sindh, 1,710 in Khyber Pakhtunkhwa, 436 in Islamabad, 101 in Gilgit-Baltistan, 186 in Balochistan, and 234 in Azad Kashmir. Have lost.