Pakistan reports 21 coronavirus cases in 24 hours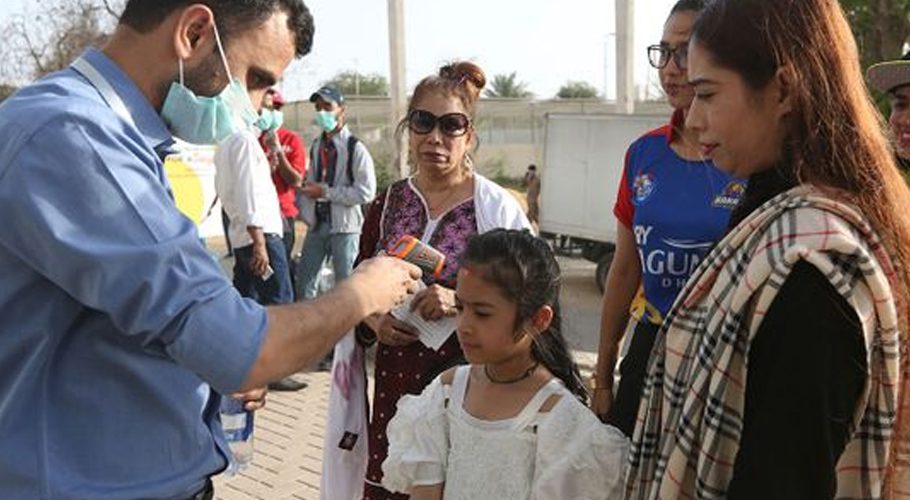 ISLAMABAD: At least 21 new cases of coronavirus have been reported in Pakistan, with no deaths reported due to the virus in the last 24 hours while the condition of 107 coronavirus patients is critical.
According to the details, new cases of coronavirus could not be reported across the country. The National Institutes of Health said that 3,096 corona tests were performed in the last 24 hours, 21 of which were positive.
COVID-19 Statistics 5 May 2022
Total Tests in Last 24 Hours: 3,096
Positive Cases: 21
Positivity %: 0.67%
Deaths: 00
Patients on Critical Care: 107

— NIH Pakistan (@NIH_Pakistan) May 5, 2022
According to the data released by the NIH, the coronavirus test result in the last 24 hours across the country was 0.67 percent. Coronavirus 107 patients are in intensive care. On the other hand, in the country which was the first to be infected with the coronavirus, the virus started to rise again, and the death toll from the deadly virus in Shanghai rose to 38 in one day.
Read more: Pakistan registers 82 fresh cases of coronavirus
International media reported three days ago that new cases of coronavirus have resurfaced in Shanghai, China's eastern commercial center, and the death toll from the deadly virus has risen sharply. Four days ago, 7,084 new cases of coronavirus came to light in the commercial center of Shanghai, while 5 days ago, during testing, 8,932 people were diagnosed with coronavirus throughout the day.