Pakistan helped construct roadmap for US-Taliban peace deal: PM Imran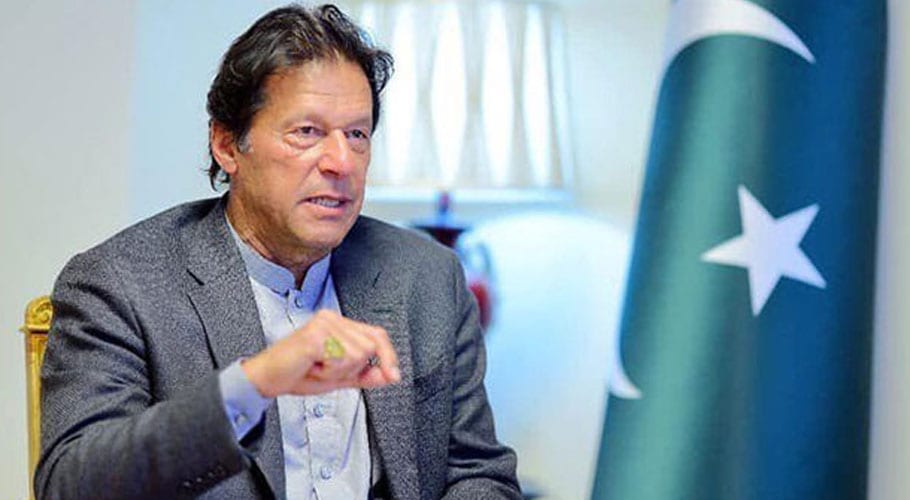 ISLAMABAD: Prime Minister Imran Khan has said that Pakistan was closely involved in the process that led to the announcement of the upcoming peace deal between the United States and Afghanistan.
Welcoming the start of the peace process, PM Imran said that the people of Afghanistan had been waiting for the day for several years. He added that for the past 40 years, Afghan soil has been in grip of terrorism.
"From day one, I have been saying that there is no military solution to Afghan issue but talks," he stated.
The PM said that Pakistan had continued to play its role in the peace process under a shared responsibility, the efforts of which paid off when the US and Taliban signed the peace deal in Doha.
The prime minister maintained that it is now up to the Afghan administration to work towards maintaining peace in the region which the people of Afghanistan have been waiting for years.
Prime Minister @ImranKhanPTI's statement on Intra-Afghan Negotiations

​I warmly welcome the announcement regarding commencement of Intra-Afghan Negotiations on 12 Sep 2020. Finally, our combined efforts have brought forth the day that the Afghan people have been yearning for. pic.twitter.com/aRbSUwLsfJ

— Prime Minister's Office, Pakistan (@PakPMO) September 11, 2020
He said that this was a historic occasion and the focus should be on taking advantage of it in every possible way. 

He stressed that this opportunity should not be wasted.
Earlier, United States Secretary of State Mike Pompeo welcomed long-awaited "historic" peace talks between the Afghan government and the insurgent Taliban.
Pompeo made the statement in-flight on his way to Qatar's capital of Doha where the meeting will take place.
The United States has been attempting to ease negotiations between the two warring sides since signing a troop withdrawal deal with the militants in February, but the process was hit by delays over disagreements about the release of prisoners.
In December 2018, Pakistan arranged rare direct talks between Washington and the Taliban, paving the way for a negotiated settlement of the lingering conflict.