Opposition only capable of claims: Murad Saeed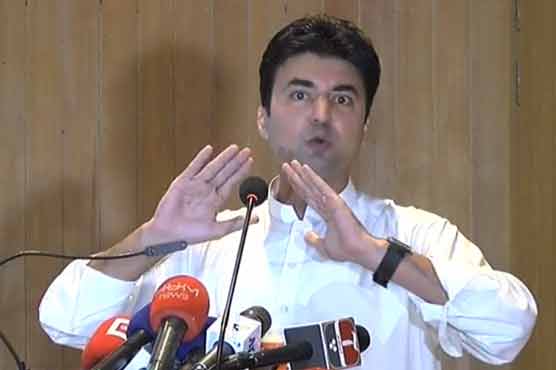 ISLAMABAD: Minister for Communications Murad Saeed has said that the opposition is capable of making only claims.
During a press conference, the minister criticized the Pakistan Peoples Party (PPP) party specifically by saying that PPP Chairman Bilawal Bhutto Zardari left just after finishing his speech at the National Assembly. "He is so scared that he left without waiting for answers to the questions he raised during the session," Murad Saeed stated.
According to the federal minister, this is not a democracy where you present your viewpoint and leave. "The opposition does not have any reasoning and answer and is capable of making claims only," he claimed.
He indirectly pointed out that those who were hesitant even in taking the name of Kulbhushan Jadhav during their tenure are now teaching us. Earlier today during a NA session, the PPP chairman criticized the incumbent government over presenting ordinance regarding Indian spy Kulbhushan Jadhav's appeal in National Assembly.
Read more: NHA will provide job opportunities to internees, fresh graduates: Murad Saeed
He expressed outrage that the ordinance has been presented without keeping anyone in confidence. "The matter has now been highlighted after our protest," Bilawal said by adding, "I do not want the assembly to continue proceedings over the issue of the Indian terrorist."